Apr 08 - Christian Santos Presents 'An Audience with Rock Masters'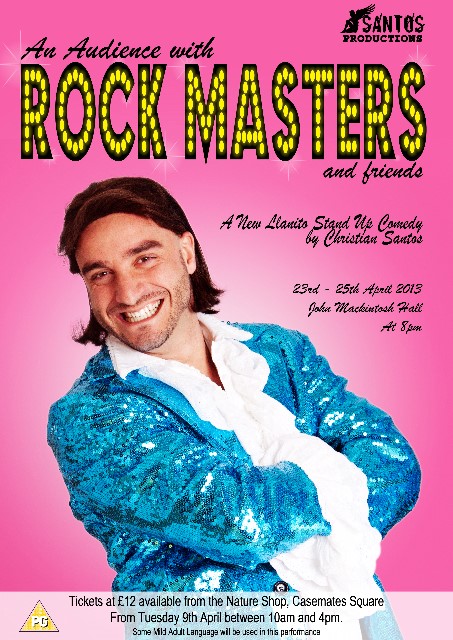 'An Audience with Rock Masters'  is the latest offering from Christian Santos, who together with Richard Mor are the writing partnership that also brought you 'Los Super' and 'El Cuento'. This new production re-introduces the Character of Rock Masters who we saw in 'Miss Llanita' and 'Gibbovision' and also made an appearance in the GBC Open Day Prize Card Competition as the frustrated, over the top wannabe TV presenter who has two different personas. 
Usually Santos Productions stages their Llanito Shows during National Week, which will also be the case this year as they are currently working on their next production, but this year producer Christian Santos decided to venture into a new project.
Read more ...