May 03 - GSD Questions Floating Hostel Departure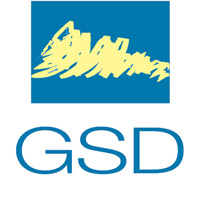 The Opposition has today asked the Government to explain what alternative arrangements have been made in respect of the housing of Gibraltar's Moroccan workers now that the Government has abandoned its ill-conceived idea of the Floating Hostel.
It has been a year since the Government arranged for the Floating Hostel to come to Gibraltar to provide temporary accommodation for the Moroccan workers, who had to vacate Buena Vista in June of last year as per the previous Government's and BV Homes agreement.  The GSD Government had plans to build a hostel at the end of North Mole which the present Government abandoned.  By now, those plans to build a hostel would have been completed or well on their way to completion.  Whilst we accept that the Government was perfectly entitled to pursue its own plans, the decision not to pursue the Floating Hostel idea at this very late stage has added to the delay in finding an alternative.  The bottom line is that it appears that the Government did not think through whether the Floating Hostel was an appropriate solution, despite many concerns raised last year about the appropriateness of this vessel.
Read more ...