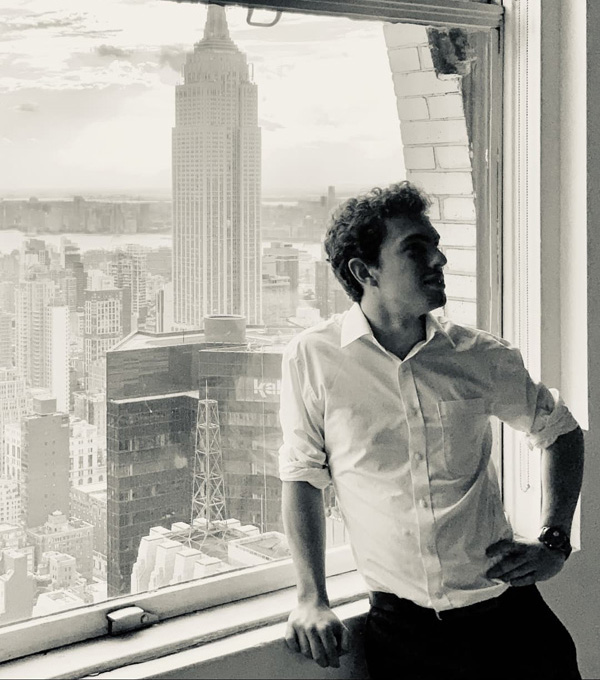 I Love Cricket (And So Should You)
By Mark Montegriffo
A pub called The Australian in New York City opened its doors at 5:30am. According to reports in the room, the bar was packed shortly after. The customers weren't there for a football world cup final; the inspiring win by the US women's team was a week prior.  They got to the bar to watch the cricket world cup final broadcast from London. What they were about to witness was the most unlikely conclusion to a cricket game and a truly historic seven or eight hour drama of sport. England and New Zealand have revolutionised the format of one-day cricket in recent years but nobody could have predicted this conclusion.
A couple of hours earlier, I was getting home from a gig in Brooklyn. I dropped my guitar by my bed and put my alarm on for 4am to be able to get there in time. I fancy myself as an intense cricket fan, but I couldn't bring my hungover self from the Friday night to get there in time for a seat in front of the taps. But eventually I made it, and I was surrounded by New Zealand fans. There aren't too many kiwis in New York, and even fewer Gibraltarians. I thought, in the interest of patriotism and support of the England team, that I would embrace my Britishness and start drinking at ten in the morning...with an Irish Guinness. After all, the captain of the England team is Irish, the opening batsman was born in South Africa, their young fast bowler was born in Barbados, and their two spinners are of Pakistani origin. Cricket has a problematic history, having been an export of colonialism and the British Empire. It was a sport for the official class in the military and only the wealthiest natives had access to the sport. But now it is played on the streets of Mumbai and the beaches of Trinidad. There's cricket in every continent and accessibility is on the rise. This final will only help that.
The post-match tweet from UK MP Jacob Rees-Mogg was able to cobble together another xenophobic anti-Europe message, and hours later President Trump tweeted that four congresswomen (three of whom were born and raised in America, and the fourth of whom has been a citizen for longer than Trump's current wife) should 'go back to where they came from'. It shouldn't have to take a sports team to reflect the abhorrence and inaccuracy of nationalism and white supremacy. But after the game, the Irish-born England captain mentioned the comment of teammate Adil Rashid who said 'Allah was with us'. These plucky cricketers had the rub of the green but their spirit and togetherness pulled made their luck. This is the real Britain, and it's the real England. It's also the real America, and even the real Gibraltar.
We have just hosted a successful Island Games on the Rock. As the spellbinding cricket match on Sunday will drive enthusiasm for the sport in the coming generations, so will the sports on display at the Games as far as Gibraltar is concerned. This is to be celebrated. But this is my plea for anybody who watched the final on Sunday: get involved. A game of cricket is a compact experience of life itself. All the nervy bits, the boring periods, the high-pressure what-on-earth-is-happening bits – cricket is a rollercoaster of ecstasy and agony. I used to play cricket a lot more in my early teens and I learned more about life on a dusty cigarette-bud infested litter tray of rubble known as the Europa cricket pitch then I have at university. I've always loved the game but I've kept coming in and out of playing it. For sports to thrive, they require a level of financial investment and crucially a level of community investment. So if by any chance you were inspired by the cricket this weekend, get your kids down to hit a ball or have a go at bowling. If you're young or old, get involved with playing or scoring, or whatever you can. If you didn't watch the match and you think cricket is an obscure and irrelevant sport (even the most dedicated cricket fan struggled with comprehending what exactly was going on in the last thirty minutes or so of that match but it's worth it), please at least watch a YouTube highlights video. If you think cricket is an antiquated game for old white men, watch the England women's cricket team win the world cup just two years ago.
Cricket in Gibraltar goes through peaks and troughs of popularity. Despite this, Gibraltar still plays internationally against solid competition. When I was thirteen I got to go on tour to the UK to play cricket for one of Gibraltar's youth teams. The women's youth team also did very well on tour on several occasions. The Europa Oval, as we affectionately called it, is no longer a dull dustbowl in an otherwise beautiful setting. It is now a ground that we can treat with pride and grow our sporting community further so that they can host nations and compete abroad. The individuals in the wider cricket family in Gibraltar have done so much with so little. Now that there's a little more in the way of facilities, hopefully that is bolstered by support in the community after this historic summer of international cricket. Get in touch with Gibraltar Cricket and local teams, and let's ride this wave of enthusiasm for the game that the England team have produced.