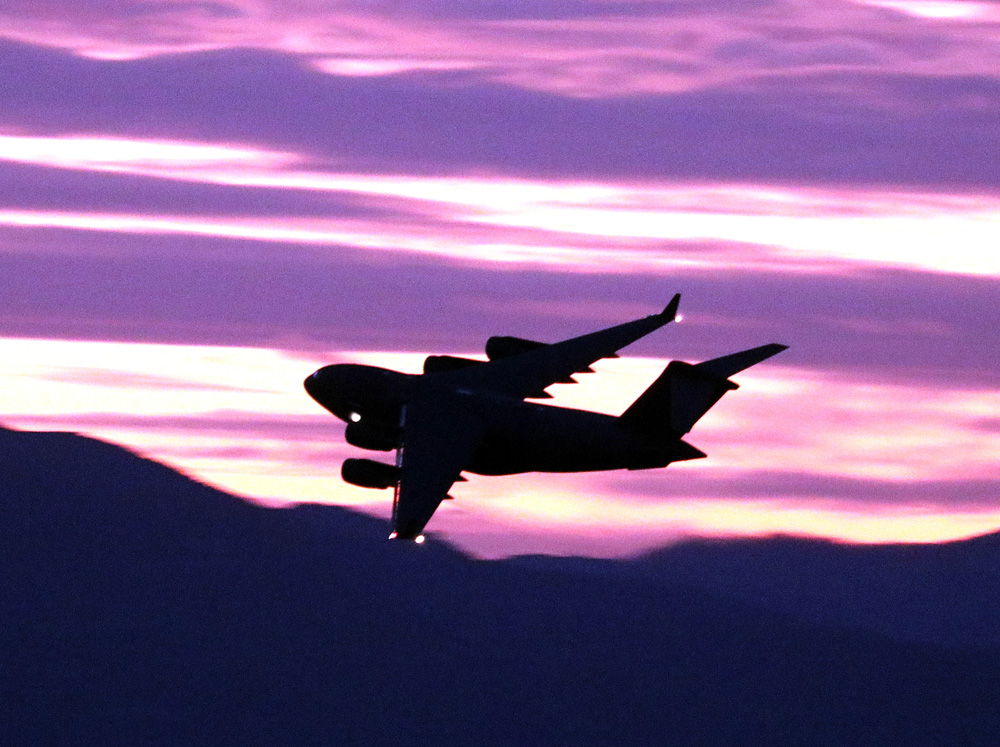 Military Movements Review: November
YGTV's article series continues - each month, David Sanchez will review military visits to the Rock. Drawing on his in-depth knowledge and photographic skills, the articles will provide readers with valuable background facts to the aircraft and vessels that pop into the Rock.
By David Sanchez
Once again the military movements month has proved to be a pretty average one. Still November did provide some interesting visits at irregular times and locations to keep the enthusiast busy and ensure that a camera lens was never too far from reach.
RAF Gibraltar experienced one of its most quiet months in what is proving to be one of the most predictable years for aviation enthusiasts. Once again the usual three transport aircraft visited with each type appearing only once in November.
A400 ZM413 kicked off proceedings with a visit on the 3rd. This was followed up by C17 ZZ173 on the 10th and finally our old reliable friend C130 Hercules ZH889 ensured that the month did not end on such a low note with an overnight sortie, arriving on the last day of the month. It can now be reasonably assumed that we are now a solely transport hub, the lack of fast jets (a victim of political expediency) has long been ruefully accepted. Added to this we have had virtually no rotorcraft for a long time. Even by last year's standards, 2019 has seen a very low level of helicopter activity, something which was a very regular feature with many incoming Royal Navy warship visitors launching theirs for a visual circuit of the Rock. Sadly once the regional centre for military aviation spotting, Gibraltar has now ceased to attract the interest of many who already have volumes of images of the aforementioned transport aircraft. Increasingly we find local military enthusiasts taking to Spain to get a glimpse of anything exciting. Quite astounding when taken alongside the tiresome sound bites extolling our vital importance!
The situation at sea was very similar too with only three visitors, one being a naval vessel and two auxiliaries.  Brightening up the picture was the arrival of the United States Military Sealift Command Maritime Security Program cargo vessel Ocean Giant which called in for bunkers on the 20th ensuring that the US DoD has not abandoned us unlike many of their sister services. On the same day M/V Eddystone called in proceeding from Marchwood in UK.
Our 'grey hulled' visitor for the month was HMS Scott. The hydrographic survey vessel increased her lengthy stay on the Rock with a series of day sailings as we shall see.
Her first visit occurred on the 6th when she called in to anchor in the Bay of Gibraltar. The next day she proceeded in to the Naval Base and secured at her former berth at then Tower. Scott remained there till the 11th when she again departed the Naval Base.
Those who thought they had seen the last of our familiar friend were surprised on the 13th when she again returned to the Tower, departing 5 days later on the 17th. She kept us on our toes though as she was back in the Bay of Gibraltar the next day before finally departing our waters.
This year has been marked by unusually long stays by visiting warships, HM Submarine Talent was our adopted submarine for the early spring with HMS Echo conducting her hydrographic survey over the summer months being our companion for those hot days. It can safely be said that our winter equivalent has been HMS Scott with her friendly crew making friends locally and her penguin emblazoned funnel becoming a local landmark.
As can be seen, November was a very average month that made up for this with the amount and timings of the visits that occurred during these 30 days. To end with a positive note, my records show that for the 3rd year running we have already increased the annual total of warship visits at the time of writing so as the fleet grows, our relevance expands exponentially. More warships at sea should theoretically mean more visits so it is safe to say that we have bounced off the bottom since the dark days of 2010.
As the festive period begins, we hope for some Christmas cheer for the military enthusiast but alas, too often have we ended up with a figurative lump of coal! Whether December proves naughty or nice, I will have my eyes and ears peeled to record and explain it all to you!
David Sanchez is a local military enthusiast and photographer with a degree in International Relations and Strategic Studies.