Mar 20 - Prison Sentence for Imports and Exports Offence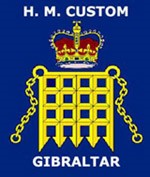 18 year old Spanish national of La Linea, Jairo Perez Mena was convicted in the Magistrates' Court this morning charged with exporting goods without a license issued by the Collector of Customs; an offence under the Imports and Exports Act.
Sr. Perez Mena was arrested by customs officers on Eastern Beach Road on March 7th. He had been seen exporting goods via the frontier fence north of the runway and, upon being challenged, had attempted to flee the scene. Following a short pursuit, he was detained and subsequently charged.
He has been remanded in custody since his arrest and was today sentenced to a £2000 fine. Perez will serve one-month imprisonment in default of payment.