June 18 - Kids Rock - The Concert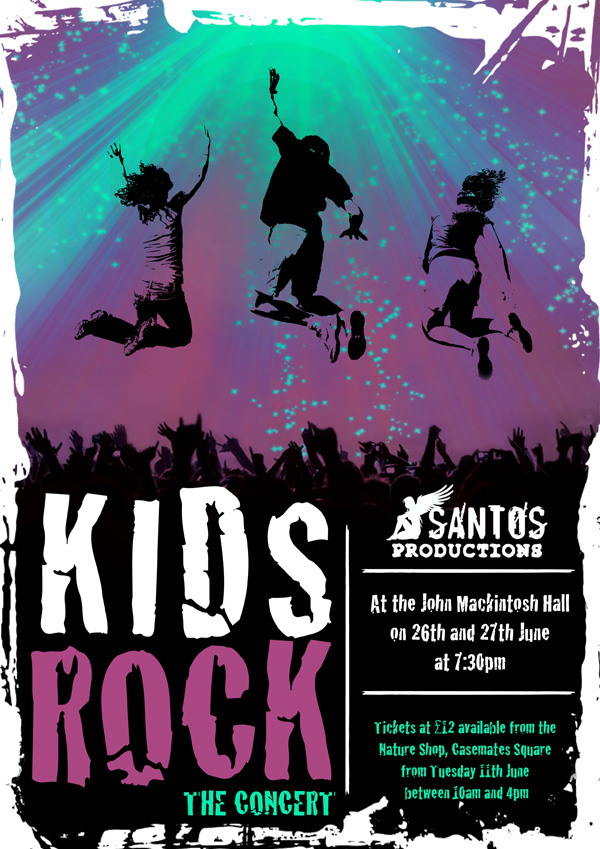 Summer is upon and Santos Productions are preparing a production "Kids Rock…The Concert".  This show is a follow up to their successful musical play "Kids Rock" in 2011. This time it is just a concert featuring the latest pop hits and some older classics we all love.  It also features the Santos Productions Choir who will be presenting the pieces they will be competing with at the European Choir Games in Graz, Austria.  This choir has become very popular in the past few years having performed at the GFA UEFA Celebrations, the May Day Celebrations and the Diamond Jubilee Variety Show.
A spokesperson for Santos Productions said: "'Kids Rock…The Concert' is a family show that will surely entertain every member of the family from the young to the not so young. There are over 90 students from the Santos Productions Academy involved in this productions and this big family will ensure you enjoy every minute.  It is fast paced and full of energy.  They have also been working very hard recording a CD of the songs in the show plus many more in order to sell to raise funds for future competitions. To close the show they will be performing the pieces they will be competing with in Manchester.  We all say Gibraltar is full of talent and in 'Kid's Rock…The Concert' this talent is well on show and will surprise everyone.  It is a very dynamic energetic show that will surely have everyone dancing in their seats."
Part of the proceeds for the show will help fund the Choir's trip to Austria as well as many other fundraising activities that are being held as the full troop of 35 children will be travelling.  Tickets at £12 are already on sale at the Nature Shop, Casemates Square.