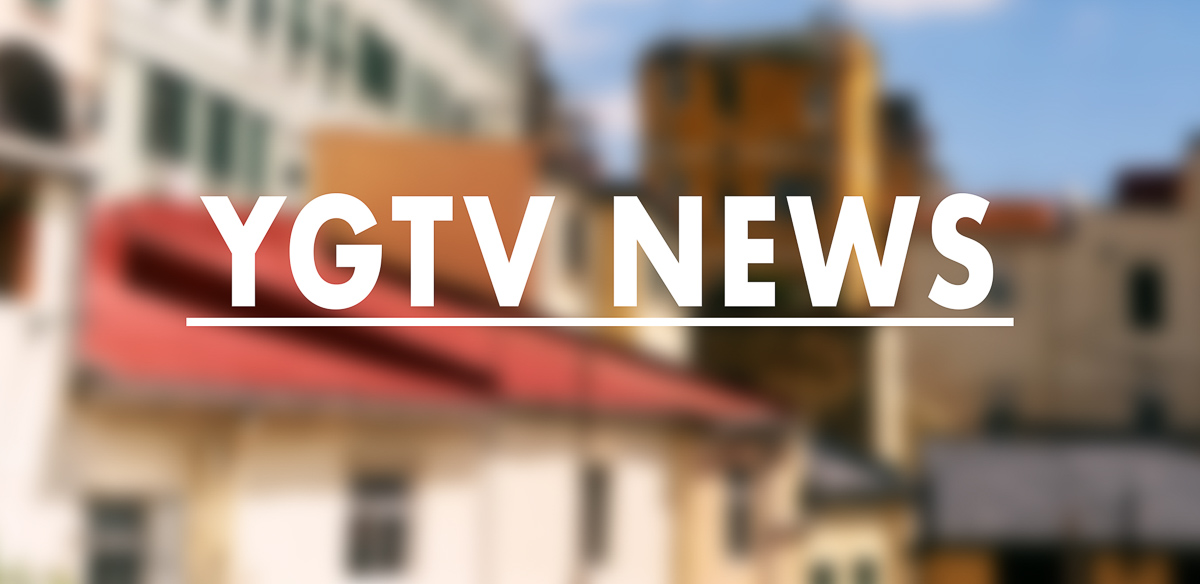 Budget 2019 – Minister Neil Costa's Address
Here's the full text of Minister Neil Costa's Budget speech:
Mr Speaker, today marks my twelfth Budget address as a Member of Gibraltar's Parliament, my eigth as a member of Gibraltar's Government and my third Budget contribution as Minister with responsibility for Health, Care and Justice.  It is no exaggeration to say, Mr Speaker, that it is an enormous privilege to serve my community in the areas of health care, social care, elderly care and justice, as we are all touched, in one way or another, by these vital services.
Following the format of last year's address, and in the light of the press statements that my Ministry has issued in the last Financial Year detailing the various manifesto pledges that have been fulfilled, I am providing a link to all those press notes, which can be accessed easily via the Government website at: www.gibraltar.gov.gi/uploads/PR.pdf. Mr Speaker, on having provided this online link containing my statements, I will focus my address on what I consider to be the most important projects.  I will not discuss all developments, as most members of our community will have either read or heard the news. I wish to stress, therefore, at the outset, to my many and excellent teams, that I thank each and every one of them for their hard work and that no disrespect is meant if a particular measure has not been mentioned.  
Mr Speaker, I will commence with my responsibilities as Minister for Health.  The work that I started in late October 2016 to integrate Health Care, Elderly Care and Social Care as the Honourable the Chief Minister directed me, continues.  
HEALTH
Primary Care
In respect of Primary Care, the cornerstone of our health service, this year has been one of consolidation and of embedding the many changes and reforms.  This has served to establish better and more efficient working patterns for the Primary Care staff, but, most importantly, to allow our community to become familiar with the extended range of services and the now, very comprehensive, access to our GPs.  Over the last twelve months, there have been, on average, 46 unused GP appointments every day.  This means that no patient has been turned away due to lack of appointments. Placed in the context of the annual winter 'flu season' demand, this is a remarkable and welcome change in accessibility.
However, despite this period of consolidation, my first-rate clinical and managerial staff have not rested on their laurels.
I provide, Mr Speaker, a summary of some of the most notable improvements:
MyGHA Automated Telephone Service
As the MyGHA telephone automated service has become more widely accepted, we have increased the number of appointments open to booking through MyGHA to close to 60% of all available appointments.
The most fundamental benefit is that patients can now book appointments with the GP of their choice, allowing our GPs to spend more quality time on chronic disease management, namely for those patients who need their services regularly.
Mental Health Services
In March 2019, two part-time Counsellors started working to augment the provision of mental health services.  They have joined an experienced and highly professional team of Counsellors, Psychologists and Psychiatrists to tackle the high demand for their services, and supporting the GPs in managing mental health issues.
Forensic Medical Examiner Services
Mr Speaker, last year I announced that two highly trained and experienced GPs, Dr Chimene Taylor and Dr Elaine Flores, assumed the role of Forensic Medical Examiners, working closely with the Royal Gibraltar Police to support victims of crime.  Since that announcement, we could not have predicted how vital to the work of the Royal Gibraltar Police these two GPs would become. The unseen workload soon became crystal clear and, as a result, on 1st November 2018 a third GP, Dr Sally Morrison, who is one of our Evening Clinic GPs, joined the FME team.
I am very proud to say that the work of the Police is now supported 24 hours a day, every day of the year by our three GPs working on an on-call rota system.  The management of any crime that involves injury to a person, with the assistance of fully trained Forensic Medical Examiners, who are ever available, represents a significant improvement.
GPs with an Expressed Interest in Paediatrics
On 4th October 2018, 3 GPs: Dr Valerie Flores, Dr Nicole Montero and Dr Joe Thoppil were allocated time to sit in on clinics with our Consultant Paediatricians to gain a deeper understanding of Paediatric work.  This experience and developed interest are in anticipation of the opening of the Children's Primary Care Centre this summer, where GPs will be working closely with the Paediatric teams.  Two more GPs, Dr Nadine Perez and Dr Daniela Martyn, joined the team in January 2019, thereby making 5 GPs who will dedicate time to enhanced care for children.
Community Contributions to Training Primary Care Staff
Mr Speaker, since October 2017, the Advocacy Council for Health Service Users with Additional Needs has been meeting regularly with GHA staff.  The key groups that form the Council advocate for members of our community who have more specific and additional needs for health care. These meetings have helped to identify areas within our services that required improvement, such as:
the recruitment of a Stoma Nurse, who commenced on 23 July 2018;
the implementation of a computerised 'flagging' system at St Bernard's Hospital and the Primary Care Centre to immediately notify GHA staff, including clinicians and administrative staff, of any known serious medical condition or disability as soon as an individual's electronic health record is accessed; and
a series of educational talks given by representatives from the Council to create awareness, empathy and a greater understanding by PCC staff of how it feels to be a service user accessing healthcare.  Over 60% of all PCC staff have now attended these very useful sessions with further talks planned this year.
Mr Speaker, may I take this opportunity to publicly thank the members of the Patient Advocacy Council, who have so graciously given of their time to help us improve our services.
Registration of Patients with individual GPs
In July 2018, building on the improved structure of the appointment system, a project to register patients individual GPs commenced.  As of the end of April, over 12,000 patients who regularly visit the PCC have already been registered with specific GPs. The PCC Registration team will also update contact details for patients to ensure good communication with the health services and maximise the effective use of the MyGHA system and text message reminders.
New CPCC and PCC
Within the next few weeks Mr Speaker, the Honourable the Chief Minister and I will have the huge privilege to inaugurate Gibraltar's very first and dedicated Children's Primary Care Centre in the surrounding grounds of St Bernard's Hospital.  The modern and dynamic centre will combine the full range of children's medical services in an environment designed with children in mind, staffed by specialist personnel, General Practitioners and Community and Allied Health Professionals, all dedicated to the youngest members of our community.  Mr Speaker, as the Honourable the Chief Minister has already pointed out, the opening of this new, specifically dedicated medical centre for children, is a flagship pledge that will be fulfilled in the coming weeks.
Additionally, following the announcement in 2018, works are well underway for the building of a new, purpose built Primary Care Centre, adjacent to St Bernard's Hospital.  The brand new, three-storey building is set to be inaugurated after the summer months. The modern and future-proof design provides our community with a more patient-friendly centre, where wide-ranging and comprehensive primary care services will be delivered.  Another flagship policy that will be delievered after the summer.
Mr Speaker, it is worth noting that these significant reforms and improvements across our Primary Care Services have been implemented whilst, at the same time, our outstanding GPs have attended to over 110,000 medical appointments in the calendar year of 2018 alone.  It bears repeating, Mr Speaker, that our fantastic cadre of GPs has seen nearly three times our population, which, in my view, places any complaints about appointments properly into perspective. This is without mentioning the daily average of 46 unused appointments; a remarkable feat by any objective.
Secondary Care
Mr Speaker, from primary care, I move, as imaginatively as ever, to secondary healthcare.
The GHA continues to embark on an ambitious programme of transformation to ensure that our community receives health care of the highest standard locally, wherever possible, or through one of our partner health care providers.  This is underpinned by the recent launch of the GHA Constitution and Values and the setting up of a Clinical Governance and Informatics Department. It gives me the keenest personal pleasure to report, once again, that no surgical operations have been cancelled due to bed shortages, even during our busiest time of year.  The GHA, employing a multi-agency approach, together with the ERS and the Care Agency, have maintained an impressive daily average of 63 available beds at St Bernard's Hospital in the last year, reaching a record high of 86 available beds on one occasion in April of this year. This, Mr Speaker, whilst carrying out 758 elective surgeries and 244 emergency surgeries between January and May of this year, up from the operations carried out last year.
Further, we have secured agreements with Clínica Universidad de Navarra, (locally known as Pamplona), Quironsalud and Hospiten Group, 3 highly renowned health care providers for tertiary services; negotiations are on-going with a 4th provider.  Our Clinical Governance Team has been intimately involved in our negotiations to ensure that our patients receive tertiary services that are in line with the values set out in our Constitution, while achieving the best value for our investment.
With respect to complaints, there was a welcome reduction of 50%, five zero, Mr Speaker, in the number of formal complaints received in the calendar year of 2018.  As I keep repeating to my teams, however, that just means to me that we are far away from getting full marks, and we need to continue to do better.
Strategic Developments with partner organisations outside Gibraltar
Mr Speaker, GHA patients requiring organ transplantation now have access via the UK Transplant lists to join the NHS Blood Transfusion Service organ donation scheme.  Our first two patients have had kidney transplants in the UK since this new system was rolled out.
Clinical & Staffing Developments
Mental Health Services
Further, Mr Speaker, there has been significant investment in our mental health services, which has resulted in a number of important improvements and reforms, including:
the recruitment of additional Consultant Psychiatrists, increasing the complement from 2.5 to 4.5 in the last 18 months, a record high for the GHA;
the recruitment of the very first Matron dedicated solely to Mental Health Services, who commenced employment in February 2019;
the recruitment of an additional Consultant Clinical Psychologist who commenced employment in October 2018;
the provision of counselling services was also enhanced with the Chartered Counselling Psychologist and Counsellor, who are based at the Primary Care Centre, increasing their sessions by an extra day per week each;
in February of 2018, a 2-bedroom apartment for the purpose of providing supported accommodation was commissioned by HM Government of Gibraltar.  This initiative has facilitated smooth transitional discharges of former inpatients of Ocean Views. These individuals have since moved on from the GHA's supported flat to complete independence in their own flat, receiving visits from the community mental health services.  This much needed service was made entirely possible thanks to my colleague, Samantha Sacramento, who posseses a deep empathy and heart-felt understanding of how we can best support the most vulnerable members of our community;
the commencement, in January 2018, of a psychiatric service for children and young people in our community, named the Gibraltar Young Minds Team (GYM).  This service, which is dedicated solely for children and young adults, includes a locally based child and adolescent psychiatrist, two child and adolescent psychologists and a visiting service for complex behavioural management.  Another first for Gibraltar;
the average waiting time to see a Psychologist at the GHA has seen a reduction from 8 weeks in September of 2018, to an average of only 4 weeks at present.  In some European countries, the target is for 90% of patients referred for psychological therapy to be seen within eighteen weeks. Gibraltar, once again, leads the way, proudly; and
the introduction of a nurse-led liaison service, operating 7 days a week from 08.00 to 20.00.  A Nurse Liaison, based at Ocean Views, is now available to provide assessments, support and reassurance to both patients and their loved ones.  This improved access means that not all patients will need to attend the Accident & Emergency at St Bernard's Hospital, which, I am sure, is enormously welcome.
My teams and I continue to work closely with individuals, families and support groups in a bid to improve our services to meet the evolving mental health needs of our community.
Mr Speaker, by any objective measure, this side of the House has demonstrated an unflinching and serious commitment to improve, and expand, our vitally important Mental Health Services.  
Nursing Directorate
Mr Speaker, I will turn to the GHA's Nursing Services.  We continue to give fully deserved recognition to this much-valued profession, and continue to heavily invest.
I take this opportunity to reiterate that our Government has acted on systematically increasing the numbers of nursing staff at all levels, including:
6 additional specialised Operating Theatre staff for the expansion and repatriation of surgical services;
4 additional Dialysis Nurses to coincide with the expansion of the Douglas Ferro Dialysis Unit and extended hours of Renal Replacement Therapies;
1 Urology / Urodynamics Nurse in line with the expanding local Urology Service delivery;
4 additional Registered Nurses in our Critical Care Unit for the specialised delivery of Hemofiltration therapy;
our Primary Care services have seen the introduction of a Sexual Health Nurse Specialist;
1 additional Cardiac Rehabilitation Nurse;
1 Resuscitation Officer; and
the appointment of a Practice Development Charge Nurse to further consolidate nursing clinical practice and development to improve quality standards of patient care.
Specialised Nursing Training
Further, Mr Speaker, the GHA continues to invest in Specialised Nurse Training:
Four local Critical Care Nurses were sponsored to undertake a Master's Degree in Health Care Practice in the U.K.  In addition, eight members of the Theatre Nursing team successfully completed their Surgical First Assistant training locally, in conjunction with Edge Hill University and have gone on to provide specialist surgical skills within our Operating Theatres Department.  Further still, a cohort of six students commenced the first-time locally delivered Nursing (Mental Health) degree in September of 2018.
School of Health Studies
Mr Speaker, the School of Health Studies engenders an exciting and stimulating academic environment to offer an assortment of accessible, high quality programmes of study that are responsive to local needs and developments.  In September of 2018, a new intake of twenty-two students commenced programmes of study, a record high for the School of Health Studies. The students commenced studies across three programmes: a Diploma in Higher Education in Nursing and two degree programmes comprising a BSc with Honours in Adult Nursing and a BSc with Honours in Mental Health Nursing.
In total, there are 33 undergraduate nursing students studying full-time at the School of Health Studies, whose degrees will be awarded on completion by Kingston University London and St George's University of London.
Significantly, Mr Speaker, I am delighted to report that the School of Health Studies successfully received validation by the Health and Care Profession Council (HCPC) to run a locally delivered BA (Hons) Social Work degree, in partnership with Kingston University London and St George's University of London - another first for Gibraltar.  A cohort of 10 students commenced their degree programmes in January of this year.
Another successful validation by the HCPC paved the way for yet another milestone.  The first locally delivered BSc (Hons) Operating Department Practice degree programme, in collaboration with Oxford Brookes University.  
Starting in September 2019, in yet another first, the School of Health Studies will also deliver a bespoke MSc Leadership and Management (Social Care and Justice), for up to 10 staff members within the Care Agency and the Justice Ministry.  This unique programme, which is being offered in collaboration with the University of Salford, will provide higher level cognitive, practice leadership and managerial skills.
Further, with the amendment to legislation, the introduction of 'non-medical prescribers' has become a reality.  10 senior nurses are six months into their year-long programme of study to gain the necessary qualifications to prescribe from a full range of medicinal products within their scope of practice.  Research shows that nurse prescribing improves patient care and has led to improvements in access to medicines and patient safety and also allows for the increased flexibility of not having to wait necessarily to see a doctor.
Gibraltar Ambulance Service
In turning to the Gibraltar Ambulance Service, the Government is fully committed to deliver a purpose-built Ambulance Station that meets the fundamental requirements to operate a professional Emergency Ambulance Service.  This includes an overview of the present staffing complement and skill mix with a view to increasing our present Paramedic complement to allow for continuous cover and resilience.
The GHA is carefully examining a new strategic and operational direction with the aim of allowing the Gibraltar Ambulance Service to better meet the needs of our community.
GDPR
Mr Speaker, the introduction of the General Data Protection Regulation signifies an enhanced legal obligation to protect our patients' data.  The GHA has taken robust measures to ensure we are compliant with the law and give our patients the assurance that their personal data is held securely.  The GHA will carry out regular audits to ensure compliance with our data protection obligations and continue to work closely with the GRA. 
Finance and Procurement
Mr Speaker, I now turn to finance and procurement.  As Honourable Members know, the 2018/19 outturn for the GHA stood at £124.4M, £3M over the previous financial year; an increase of under 2.5%.
This outturn, which was £5.7M over the original approved Estimate for 2018/19, of £118.7M, covered the cost of the annual staff pay increase and our continuing investment in exciting and new major developments, such as the new Primary Care Centre and Children's Centre.
The GHA continues to strive to improve processes that will deliver more stringent budgetary control and financial balance.  These initiatives include the implementation of new accounting systems.  The proposed GHA budget allocation for the 2019/20 Financial Year is £138M; an 11% increase on the previous year's spend, which includes a contribution of £6.3M from the Improvement and Development Fund to continue to invest in capital initiatives, such as fitting out the soon-to-be opened and magnificent GHA facilities with the latest equipment.  The financial projections indicate that the GHA should keep to within its allocated budget, which, in my opinion, is more than a fair and reasonable allocation to our health services.  To this end, we will continue to hold monthly Financial Control meetings to embed the processes we begun two financial years ago and continually monitor spending. These meetings have facilitated increased collaboration between the GHA's Finance team and the organisation as a whole in terms of spending and forward financial planning, thereby, resulting in improved financial control and curtailing historical overspending.  Mr Speaker, this is reflected by the reduction in overspend in comparison to previous years, from 13.5% in 2016/17, 8.8% in 2017/18 and down to 4.9% in 2018/19, the last Financial Year.
On having said that, it will surprise no-one to hear me say that I am still far from satisfied; ensuring that the GHA comes within budget should be the natural state of play; the norm.  Personally, Mr Speaker, when I spend more than I should one month, I make do with less the next month, and the GHA needs to understand that it must live within the entirely reasonable and generous subsidy of the tax-payer.  Moreover, the GHA lives, as far as its finances are concerned, in a universe that far exceeds the magic found in Disneyland, because it is not asked to pay back what it has overspent. The GHA needs to remember, therefore, moment to moment, that a single penny overspent or wasted, is one penny too many; it is our collective money as taxpayers, and we need to continue to do better.
General Developments
On having expressed my continuing concerns over the control of expenditure, Mr Speaker, quite apart from having demonstrated that the annual overspend has been reduced from 13.5% in 2016/17, to 4.9% in 2018/19, the second biggest overspend in the last FY was due to the high costs at which we currently procure our pharmaceuticals, due to our limitations when it comes to economies of scale.  It gives me great pleasure, therefore, to announce that we have received a commitment from the UK Government for the GHA to be included in the NHS Drugs Framework at the next round of negotiations in two years' time between the NHS and its suppliers.  In the meantime, the GHA will be granted, exceptionally, special dispensation by the UK Government to access these specialised and latest medications via large NHS Trusts, such as Guys and St Thomas's NHS Foundation Trust, one of our close partners in the UK.  This, Mr Speaker, will enable the GHA to have regular and reliable supplies, and ensure that we access NICE approved medications, at the most competitive prices. Mr Speaker, I cannot overstate the importance of this development on our ability to better control expenditure on pharmaceuticals.  Mr Speaker, this is a concrete and direct product of the many meetings the Honourable the Chief Minister and the Honourable the Deputy Chief Minister have held at the highest levels of the UK, supported by the extraordinary work of the Government's Brexit team.  These significant developments have also come following a series of meetings between the GHA Medical Director and I and top officials within the UK Department of Health, underpinned by contact I have had with my ministerial counterparts in Westminster including Matt Hancock, Secretary of State for Health and Social Care, and Lord O'Shaughnessy, former Parliamentary Under-Secretary of State for Health with responsibility for medicines.  
Further, Mr Speaker, the stores at St Bernard's Hospital are currently undergoing a major revamp.  The introduction of an open Inventory Management System at St. Bernard's Hospital Stores will significantly improve current processes and controls, streaming the collecting and distribution of stock to clinical areas and minimising any possible wastage.  New stock top-up systems, managed by the stores team, were implemented across hospital wards in May, which provide the added, and immensely welcome, benefit of relieving nursing staff from duties in respect of stock replenishments.
From all of the above, Mr Speaker, no one can seriously doubt this Government's will to leave no stone unturned in improving our healthcare services to our people.  From me, to all of our health care professionals and all other staff at the GHA, thank you.
CARE
The Care Agency
Mr Speaker, I now turn to the Care Agency, and I would like to start by speaking about the exciting changes that will be implemented in the area of disabilities services.  
Children and adults with learning disabilities and additional needs are more likely to have a wider range of physical and mental health needs than is usual for the general population.  The Care Agency and I have met with parents and family members of children and adults with learning disabilities, as well as with relevant support organisations, to gather their personal accounts and better understand challenges they face on a daily basis.  The Care Agency and I have understood the need for change in the way services to this vulnerable sector of our community is delivered.
It is for this reason that a multi-disciplinary group, led by the Care Agency and I, as the Minister with responsibility for persons with disabilities, was formed to consider ways in which services within Education and the Health and Social Care sectors could work together and recommend reforms to better meet the needs of the community.  The Working Group met with other stakeholders, such as the GSLA and Youth Services, to further inform their work.
It is important for a person with a learning disability, and their families, to know that there is a supportive plan in place on which they can rely.  One of the major issues raised by families is that Paediatric health services cease service delivery when children reach the age of 16 years; this includes service delivery to children with disabilities.  Families typically enjoyed, by their own statements, a fantastic multi-disciplinary team approach around the child, consisting of Consultants and other Allied Health Practitioners, which then virtually disappeared on their 16th birthday and they transitioned to working with a GP in a very busy Primary Care Centre setting.  
As a result, it gives me great pleasure to note, Mr Speaker, that the age of paediatric services for children with learning disabilities and additional needs will be raised to 18 years.  There will also be an increase in the therapies provided by Paediatric Allied Health Professionals. I do not think we can overstate the importance of this expansion of service provision to persons with disabilities and their families.  The Children's Primary Care Centre will house numerous services, offering a single point of access to children services, eliminating the need for parents or carers having to navigate from one professional to another.
The Working Group continues to consider the age criteria for use of these services for those over 18 years so that there can be a smooth transition into later adulthood.
Respite for Children
Further, Mr Speaker, the Disability Review Working Group found that respite for parents and carers of children with learning disabilities was dependent on resources deployed from the Care Agency's Children's Residential Services.  This did not always enable this service to provide respite as and when needed.
I am very pleased to note, therefore, that we have increased the budget for respite services to ensure that more children and their families are able to access the necessary support and respite services when they require it.  We have a responsibility to ensure the mental and emotional health of those family members who care for children with disabilities.
We must care for our carers; they are our silent champions and they need our support.
Furthermore, we will employ an additional Social Worker to work exclusively with children with disabilities and their families.  Up until now, this area of work has been conducted in addition to other areas of children's social services. This practitioner will support families through the many processes they often encounter when accessing services.  This Social Worker will help families in accessing multi-agency support and bridge the gap from assessment of additional needs to the appropriate support packages.
An exclusive venue for respite is also essential.  To this end, the Working Group continues to explore appropriate venues to cater for daytime, overnight and weekend respite, separate to the current Children's Residential Service.
Support for Adults
In the case of adults with learning disabilities, the Working Group identified that resources were required to support adults in accessing meaningful activities so they could participate in community events.  Young adults do not always want to be chaperoned by parents or family members when participating in community events. This is typical of any person trying to attain independence; however, because of their vulnerability, adults with learning disabilities require a certain level of supervision.  
It, therefore, Mr Speaker, also pleases me to say that the budget has been increased to address this need and thereby provide paid carers who are trained in delivering a support service to resemble a mentoring service.
This new area of service will assist in enhancing adults' social and support networks, and help these individuals build skills that will serve in the area of leisure activities, and also, in some cases, in employment.
Therefore, Mr Speaker, I am delighted to report that we will also increase our complement by a second Social Worker, who will work exclusively with adults with learning disabilities and their families.  This Social Worker will co-ordinate care packages, continually assess the needs of the individual and the degree of support required by family members.
This Social Worker will also work with St Bernadette's Resource Centre, Dr Giraldi Home, the GHA and other Government agencies.  To ring-fence this practitioner to work solely in this area of service will create more effective channels of communication between the different services, families and around the person with the learning disability.  
Additional venues for St Bernadette's Resource Centre
With adults now enjoying better healthcare and living longer, there has been an increase in attendances at the St Bernadette's Resource Centre.  This Centre now offers a service to a wide range of service users, both in age and learning disability. Both, the Education Department and the Care Agency, have acknowledged this and discussions on transitions from one service to another have been reviewed and improved.  
The Disability Review continues, because we have further ground to cover.  I am at pains to stress that we are at the initial stages of delivering on new developments, and we will continue to strive to provide a platinum-standard service.
Early Intervention and Support Services for Families
Increasingly, the Care Agency has been working to provide early intervention when families most need it.  In the case of Children's Services, the Family and Community Centre (FCC) has been instrumental in facilitating access to this support.  This service has been influential in bridging the gap between Child Protection and Children in Need, providing children and families with increased opportunities to succeed and achieve best outcomes.
In addition, the Family and Community Centre continues to offer a wide variety of activities, with 1,313 children and 1,401 parents and carers having attended during the past Financial Year.  
Importantly, a Parent - Child Assessment Unit has also been created.  The aim of this service is to provide residential parent and child assessments for those who have suffered, or are at risk of suffering, significant harm and are on Child Protection Plans.  The programme helps parents build on their parenting skills and adopt positive strategies in their day-to-day parenting responsibilities.
Safeguarding Boards
Mr Speaker, we have two Safeguarding Boards led by the Care Agency, namely the Child Protection Committee and the Safeguarding Adults Board.  The newly reconstituted Safeguarding Adults Board was established this year with the Child Protection Committee having already been working successfully as an executive Committee for some time.
The Safeguarding Adults Board focuses on issues relating to the safeguarding of vulnerable adults, ensuring that the appropriate local safeguarding arrangements are in place. The Board also works to make certain that agencies deliver timely and proportionate responses, should abuse or neglect occur.
Public Protection
Another area of great importance, and tied-in with safeguarding, is that of public protection. Two further therapists will be employed by the Care Agency to work with its Therapeutic Team in providing therapeutic interventions to sex offenders, among other duties.  Systemic therapeutic interventions for families of offenders will also be provided, and a separate delivery of therapy services will be offered to persons who have suffered these offences.
Care in the Community
Mr Speaker, care in the community is an essential service provided by the Care Agency, and Domiciliary Care continues to be provided to assist vulnerable, elderly or infirm persons at home.  A total of 434 individuals have received a package of care this year, reflecting an increase of 127 on the Financial Year just past. Given the success of supporting persons in the community, the Domiciliary Care budget has been increased so that further support can be provided to more individuals within their own homes.
Another service increase has been the opening of an extra day at the Waterport Day Centre for the elderly, providing a total of 40 additional placements, with 20 new clients now attending.
In conclusion, Mr Speaker, the Care Agency has continued to develop at a fast pace in-keeping with the evolving needs of our community.  The Agency holds the right to family life and privacy central within its core values, and it strives to provide support and care to ensure individuals and their family members can enjoy well-being and support services in the community.  The Care Agency will continue to work to ensure these important services develop, and are reviewed, so that the social care provided is meaningful, provides the relevant support and enables its users to participate in society.
Elderly Residential Services
Mr Speaker, it is with pleasure that I now turn to the ERS.
ERS Medical Services
The number of GP sessions available to the Elderly Residential Services has been increased by an extra 20 hours per week.  Emergencies, or end of life care, can, therefore, be dealt with in a familiar environment, also reducing acute hospital admissions.  
Additional in-house services have also been implemented, whereby the medical team perform regular clinics across ERS sites to review the treatment of diabetic residents.
A similar system has been introduced to review residents' pacemakers and other, external cardio-devices with the support of the GHA Cardiologist, Geriatrician and GPs.  In addition, the ERS GPs have introduced a coagulation clinic, where residents on anticoagulant therapy are investigated in-house, without the need to send blood samples to the GHA Haematology service.
Mount Alvernia
Further, Mount Alvernia has seen significant refurbishment to the main kitchen, dining room, day room, lobby, reception and chapel, with 'Dementia Friendly' colour schemes, designs and furniture having been installed across communal areas.  The renovation continues in phases in order to minimise any possible disruption to residents. I must thank the Gibraltar Alzheimer's and Dementia Society for their generous donations, which have gone towards these very welcome improvements.
Dementia Training
Further still, an informed practice course has been provided to all support staff, such as domestic and administrative staff, so that everyone working in the ERS possesses a minimum level of Dementia awareness.
Mr Speaker, the staff at both Hillsides and John Mackintosh residential homes, together with that of the Bella Vista Day Centre, continue to provide kind and compassionate care to our dear elderly.  We regularly receive commendations from the community in this respect.
From me to all the Elderly Residential staff Mr Speaker, thank you.
JUSTICE
Mr Speaker, I will now turn to my Justice portfolio, and I will commence with the Royal Gibraltar Police.
Royal Gibraltar Police
Restructure and HR Audit
Following on from the Force Re-Structure and the present HR Audit, the RGP, together with HMGoG, have commenced a phased approach to increase the number of Police Officers for the organisation.  Ten additional Police Officers will be recruited over this Financial Year, providing the RGP with much welcome added capacity to deal with the complex types of modern-day crimes to which Gibraltar is inevitably exposed.
The RGP will also re-arrange its structure so as to increase frontline policing capacity, whilst remaining an effective and efficient workforce.
Procurement
The RGP has recently policed international football matches, which required an effective command structure and prior specialist training of Police Officers who, on the day, are equipped for any potential public disorder situation.  This has required significant spending, which has also enhanced the RGP's capability to respond to public disorder incidents generally.
The RGP has increased its vehicle capacity this year at a significant investment.  Three police response/detainee vans and a Police K9 Van were purchased. This increases the organisation's ability to deploy Officers to where numbers are needed most.
Cases of Interest
Mr Speaker, the Officers of the RGP are constantly at the forefront of fighting national and international crime, and there have been many success stories over the past year.
Other
Further Mr Speaker, the RGP, in consultation with my Ministry, introduced a drugs-free workplace policy.  The Commissioner, senior RGP officials and I volunteered to provide samples, even before the commencement of this policy, to demonstrate its non-invasive nature.  The RGP is now able to test its Officers for substance or alcohol misuse and have measures in place to address any positive readings. So far, 25 tests have been conducted, all providing negative readings.
The Gibraltar Financial Intelligence Unit
Mr Speaker, the GFIU plays a critical role in protecting Gibraltar's Finance Centre.  GFIU generates intelligence reports for both domestic and foreign Law Enforcement Agencies, which assist in deterring terrorists and criminals from operating their illicit businesses.
GFIU received almost 3,000 Suspicious Activity Reports (SARs) last year.  Reporting entities can now submit SARs securely via Themis, the GFIU's new online reporting system.  GFIU has provided training to approximately 180 Money Laundering Reporting Officers (MLROs) with the support of the Gibraltar Association of Compliance Officers (GACO).
As the Moneyval evaluation of Gibraltar continues, the GFIU have continued their internal training with the UK National Crime Agency, the Financial Action Task Force (FATF) in Busan and has recently attended a high-level FATF-MONEYVAL Terrorist Financing Workshop for Virtual Assets in Tel Aviv, Israel.
The GFIU continues to develop its own anti-money laundering and terrorist financing capabilities, but it is also raising awareness through its unique outreach program, Project Nexus.  This targets the private sector, and covers terrorist financing, the National Risk Assessment and the financing of human trafficking.
The GFIU is committed to working with stakeholders and the private sector to ensure that they understand, and are able to fully comply with, their legal obligations.  
As we enter the new Financial Year, the GFIU is working closely with the Government Law Offices in developing Gibraltar's capabilities in Counter-Proliferation Financing.  GFIU is also focusing on the new Sanctions Act 2019 and a FATF project on Counter-Proliferation Financing.  One GFIU Officer attended a CPF Workshop in Riga, Latvia, and planning for this type of workshop in Gibraltar is already under way as part of Project Nexus.
Prison Service
It has, thankfully, been another unremarkable year for the Prison Service with no major occurrences or disturbances to report.  Incidents of prisoner indiscipline have mostly been for minor offences and remain similar to the previous year, approximately 3 reports per month.
The average daily population for the last Financial Year stood at 52 prisoners, up from 47 prisoners in 2017-18.
The Prison's facilities continue to be well used by inmates.  Last year, on average, a quarter of the prison population attended educational and vocational classes.  Inmates also made good use of counselling services available to them with a third of the prison population regularly attending Narcotics Anonymous.
New initiatives and improvements to current services include an increase to the provision of general and drugs counselling and rehabilitation.  Counselling services include the 12-step programme, the cycle of change programme and aftercare and support post release. It is hoped that these improved services will better place offenders on the road to rehabilitation and successful re-integration into society, and thus reduce the rate of recidivism.
The most effective Prison drug strategy combines both, elements of counselling, and rehabilitation, together with enforcement and deterrence.  To this end, and in order to enhance the enforcement and deterrence element, the Prison Service will soon complete its work to introduce Mandatory Drugs Testing for all prisoners.
This has proved an unexpectedly ambitious project for the Prison, which has taken some time to develop.  The work has involved the consideration of draft legislation, mechanisms for the support of Justices of the Peace in the adjudication process, contracting with a suitable and recognised UK Home Office approved laboratory, developing a comprehensive policy document, the introduction of software support and the training of Prison Officers. Significantly, HM Prison will also engage an additional counsellor to enhance the current support to inmates experiencing issues with regards to the misuse of drugs.  The process has been long, and I am therefore particularly pleased to announce that Mandatory Drugs Testing will commence this year. I will make an announcement in due course when Her Majesty's Prison is operationally ready to commence.
The core of the programme concerns the monthly testing of prisoners who are randomly selected by specially designed software.  The programme will also include testing when a reasonable suspicion of consumption arises, for the purposes of risk assessment, upon arrival at HMP and frequent testing thereafter.  Those prisoners who either refuse to be tested, or test positive, will go through the existing internal disciplinary process at Prison and, depending on the particular circumstances of each case, the matter will be adjudicated by either the Prison Superintendent or a Justice of the Peace.  It is hoped that the introduction of this robust testing policy will further deter substance abuse whilst in Prison and, together with improvements on rehabilitation and other existing measures, will also provide a consolidated and comprehensive drug strategy that will have a positive impact.
In respect of resources, the three-year implementation plan of the agreed staffing increase continues to progress.  Furthermore, Mr Speaker, I am pleased to confirm the recent introduction of an additional post of Chief Officer, which will undoubtedly serve to bolster the Prison's management structure.  The current recruitment phase will see a significant augmentation to the resourcing of the Female Unit of the Prison. This will provide for improved opportunities of career progression for Officers working in that section.
With regard to training, this has been expanding year on year, affording staff greater opportunities to develop their skills and specialisations.  Over the past 12 months, Officers have undergone specialist training in the United Kingdom in a variety of areas, including Mandatory Drugs Testing, working with young people and mental health awareness.  Local training has included sex offender risk assessment, emergency first aid and unarmed defence tactics. Upcoming specialist training in the United Kingdom will include control and restraint training for instructors.
Prison management continues to be held to account by the Prison Board, the members of which undertake their responsibilities with determination.  Mr Speaker, may I take this opportunity to sincerely thank the members of the Prison Board for their time and dedication.
Prison management remains committed to providing a safe and secure environment both for inmates and staff alike, to treating inmates with humanity, encouraging self-respect and helping them to lead law-abiding and useful lives whilst in custody and upon release.  The Service is fully committed to the care and rehabilitation of inmates and to their successful re-integration into society. To this end, I wish to wholeheartedly thank HM Prison's Management team and our Prison Officers.
Legislation
Mr Speaker, I turn to matters regarding legislation.  I speak on the most significant legislative projects, which have come to fruition over the last year.
"Upskirting"
This House passed laws to proscribe "upskirting" and to enhance the legal assistance that may be provided to foreign prosecuting bodies in criminal matters.
Director of Public Prosecutions Act 2018
Legislation establishing the office of Director of Public Prosecutions, habitually abbreviated to DPP, was passed on 24th July 2018.  The Act allows the DPP to undertake the day-to-day criminal work bestowed on him by the Attorney-General, whilst remaining subject to any instructions issued by the Attorney-General.
Extradition Act 2018
On 20 December 2018, Parliament passed the Extradition Act 2018, which enabled HMGoG to request the extension of the European Convention on Extradition 1957 and protocols two to four to Gibraltar thus widening the scope for extradition from and to Gibraltar.  The passing of this Act stemmed from the Government's contingency planning in the event of a no-deal Brexit.
Mutual Legal Assistance (Council of Europe) Act 2018
Furthermore, on 20 December 2018, Parliament passed the Mutual Legal Assistance (Council of Europe) Act 2018, which enabled HMGoG to request the extension to Gibraltar of the Council of Europe's Convention on Mutual Legal Assistance in Criminal Matters, made in Strasbourg on 20 April 1959.  The passing of this Act also stemmed from the Government's contingency planning in the event of a no-deal Brexit.
Energy Drinks (Prohibition) Act
Earlier this year, this House also legislated so as to prohibit the sale of energy drinks to persons aged under 16 years, requiring notices to be displayed in premises selling energy drinks and prohibiting their sale from vending machines.
Command Papers
Mr Speaker, Command Papers were published on matters concerning abortion, surrogacy and parole reforms.  Two of these Bills have been published following the conclusion of the respective consultation processes, and I look forward to debating these in this House prior to the summer recess.  As a result, I will not discuss these Bills any further. In relation to the Command Paper on surrogacy, my Ministry and I are working through the various representations received and will publish the revised bill in due course.  As the House knows, Mr Speaker, the purpose of the surrogacy bill will be to provide a legislative framework for altruistic surrogacy.
Mr Speaker, before I turn to the Law Courts, I must mention by name my Ministry's Legal Counsel, Mr Karl Tonna, who, since he joined me last year, has proven to be one of the most conscientious, diligent, hard-working and ethical persons with whom I have had the pleasure to work.  Not only has Karl kept up with a sometimes-punishing pace of work, but he has done so with good cheer and vim. I am extremely grateful to him.
Gibraltar Law Courts
Mr Speaker, I now turn to the Law Courts.
It pleases me that, on the advice of the Judicial Service Commission, seven new Justices of the Peace have been recruited and appointed.  This was required to maintain the complement of Justices following a number of retirements. I am sure that the whole House will wish them, and all JPs, all the very best, and our thanks, for their selfless devotion to public service.
Mr Speaker, as the House knows, in 2012, representations for funding were made to HMGoG for a short-term judicial appointment of 2 years to assist in clearing a backlog of criminal cases.  That appointment was then extended by an additional 3 months. As that appointment ended, the Honourable Chief Justice was of the view that it was desirable for there to be additional judicial support for the civil/commercial jurisdiction.  This appointment was made with a view to provide for the short-term needs of the judiciary. That appointment came to an end in August 2017 and, since then, the work of the Supreme Court has been shared amongst 3, rather than 4, Judges.
It is the Honourable Chief Justice's view that operating with a complement of 3 judges, whilst feasible, places pressure on the court diary when high value commercial cases arise, and prevents running two criminal trials simultaneously. A few high value commercial cases running through the system could, at present, have the real potential to bring about significant pressure upon the courts.  This could, in turn, lead to the very real possibility that these matters could not be dealt with as effectively as the judiciary would wish for, or for waiting times for hearings generally to increase. Added to this, we are also cognisant of the trend displayed by the most recent statistics held by the Gibraltar Courts Service, which show that there was an increase of 48% in the number of criminal matters at the Supreme Court in 2018.  There are, however, no cases awaiting dates for criminal trials or for first hearing dates in civil and family applications at the Magistrates' and Supreme Courts.
I wholeheartedly share the Chief Justice's view that it is important that delays in criminal matters be minimised, particularly in cases involving vulnerable persons.  Following on-going close consultation with the Honourable the Chief Justice, Government was happy to approve funding for a fourth judge for a 3-year appointment. During this period, we will continue to monitor the workload and needs of the judiciary before making a determination as to whether or not a fourth judge should become a permanent increase to the judicial complement.
Together with the advertisement of this vacancy in April this year, the Judicial Service Commission also advertised a vacancy for another Supreme Court Puisne Judge.
This is a permanent post until the statutory retirement age of 67, to succeed Mr Justice Butler Puisne Judge, who will be retiring in August this year.  I would like to personally express my gratitude to Mr. Justice Butler for his work and contribution to Gibraltar's legal system, and wish him all the best in the future.
Lastly, Mr Speaker, I have worked closely with the Chief Executive of the Gibraltar Courts Service to ensure that the Courts' administration is properly resourced.  This is important so that the operations and support to the Judiciary, court users and the legal profession are maintained to enable them to deliver a timely and efficient justice system that is open to all.
I take the opportunity to sincerely thank our Supreme Court justices for discharging their obligations immaculately and in keeping with the best traditions of the independence of the judiciary and the rule of law.
Thank you
Mr Speaker, it would be remiss of me not to thank you and Paul, Frances, Dani and Kevin for, as ever, your unfailing and patient support and help throughout the year.
Similarly, Mr Speaker, I wish to thank also my magnificent Ministry team, Simon Galliano, David Santos, Leila Asquez, Karl Tonna, Natalie Alvarez, Natalia Nuñez and Louise-Anne Canepa, brilliantly led by Evelyn Cervan and her industrious deputy, Martin Ullger.  There is a group of people that never surrenders to any difficulty, however large, and who, from where I stand, deserve no less than Oscars, as we are fond of saying colloquially, for their patience, endurance and stamina.
Reflections
Mr Speaker, it is undeniable that as leaders of our nation we are vested with a responsibility to think, speak and act for the benefit of our community.  That is undeniably true. All the new services that I have announced throughout the year, all the enhancements to service provision that I have set out today and the deep and wide recruitment of the best personnel to provide these services, attest to the discharge of the obligations that the community places on those that sit on this side of the House.  The work of governing a dynamic nation like Gibraltar requires serious, earnest and consistent attention.
On having grown up in Gibraltar in the 1980s, our progress as a nation, today, is as palpable as it is visible.  And I want to say, Mr Speaker, that it is by dint of the efforts of those who have come before us, to those who laid the foundations of our civil society and vibrant constitutional democracy, to the generation of Gibraltarians who returned from different parts of the world after the evacuation to build our nation, who stood firm against a fascist dictator and endured a closed border, to the first GSLP Government that revolutionised our economy and laid the foundations for our present prosperity and, therefore, I say, our security, that I say that Gibraltar is, more than any other place in Europe, and perhaps even further afield, and in many important respects a land of equal opportunity.  Mr Speaker, I cannot in this speech examine the various strands that allow individuals in our community to seize opportunities – but, without a shadow of any doubt, the central plank of those strands is one of Sir Joe Boassano's many revolutionary policies, which is for the Government to pay for any student who has secured a place in university to read a first degree. In this FY, the spend on tertiary education will be £16.5M, not least, because the Government now also pays for a Master's degree. The result of that simple, yet transformative policy, is evident today. How much, Mr Speaker, has Gibraltar matured and been transformed from the days in which I grew up, not just in its physical environment, but in the development of its laws, culture, civic society and political processes.  I am yet to read anything in any publication, Mr Speaker, where I can find a country that for £131.08 per month and a top effective rate of tax of 23%:
furnishes to her citizens optimum primary, secondary and tertiary care, the latter in the best centres in the UK and Spain that is free at the point of delivery to our people;
that builds, not 1, not 2, not 3, but 4 new schools in the space of one electoral mandate;
that invests in an entirely new Primary Care Centre and, inceptively, a Children's Primary Care Centre with new services;
that furnishes the right increases in staffing levels in the Gibraltar Health Authority with more doctors, nurses, allied health professionals and support staff than ever before, not to mention increases in service expansion; and
that has a government who is at pains to hear how to improve services and who cares for all sectors of our community and not just a select, privileged few.
Mr Speaker, my colleagues have provided many, many more examples of how our monthly social insurance contributions and taxes must, surely, constitute the best value for money in most parts of the world, if not the world.  
I would, therefore, suggest, Mr Speaker, that there is poetry in governing and not, as it has been contended, that we, on this side of the House, campaign in poetry, but govern in prose.  I think that that phrase as may be applied to us, could not be divorced further from the truth. It is inevitable that a campaign is a time to fiercely debate contested ideas and to set out a plan for our nation, but once the battle of ideas has been won, these projects have to be delivered.  I doubt that anyone can accuse any member of this Government of not achieving results, and our completion of the vast majority of our manifesto pledges demonstrates that we do what we say. Who can deny, Mr Speaker, the poetry in delivering new affordable homes for our community so that they can start or grow families, or new world-class sporting facilities for our sports women and men that can also then be used for other purposes?  Who does not recognise, Mr Speaker, the expression of verse in a society whose government treats a manifesto not as a mere wish-list, but as a series of pledges?
What makes me proud to form part of this Government, Mr Speaker, truly proud, is that the revenue of the Government is ploughed back into the community, without reservation and as it should.  If the economy is performing well, the wealth generated should be redistributed wisely and sensibly into education, health, elderly and social care, housing, our law enforcement agencies, our judiciary and other important government services.  The reason why I am convinced that Gibraltar, more than most places in the world, is overall a contented community is because persons who objectively assess our system know that Gibraltar is the very model of a daily, sincere endeavour to continue to build a land of equal opportunity; every attempt is made, as far as I can see from following the money in the estimates of every year, to redistribute the wealth generated as fairly and as equally as any human system permits.  Only yesterday, Unite the Union publically noted that this Budget represents significant progress for workers in Gibraltar and, moreover, that the Budget appears to address the remaining 14 points of their manifesto. I have worked hand in glove with Victor Ochello to improve and provide fairer employment conditions in all of my Ministerial responsibilities, and he has been singularly unskilled in advertising just how much he achieved for working men and woman. His selflessness, to me, was a measure of the man who only cared for doing right by working persons.  I, however, know how much he truly achieved for his members, for whom he fought very hard, and I was always happy to agree to his representations when he was right. I will sincerely miss our working relationship.
There will be blind spots in any system, obviously, Mr Speaker, that need to be resolved and that is why it is so important for us to listen to those we serve, why I insist on meeting personally with those who need my assistance – to hear where the systems fail and move swiftly to correct any such gaps.  On reflection at the end of most days, Mr Speaker, I will ask myself whether, in my areas of responsibility, we have placed our patients, or our service users, and their loved ones at the centre of what we do. My teams will have heard me say on numerous occasions that our loyalties must always be to those who need our help, not to systems or to policies, but to persons, every day of the week and thrice on Sundays.  Ideology should never trump a deeper level of humanity in our interactions and decision-making. It does us good to remember that our systems and processes are to serve and benefit persons and not vice-versa; and when we are wrong, we should so admit, plainly, learn from the mistake, correct the grievance and work better; smarter. We need to listen with respect and patience and factor the views of others when implementing policy.  This is why, Mr Speaker, I meet regularly with charities and associations, some of them, every 6 weeks – it is my way to keep up the pressure on myself, and my teams, to keep to the commitments that we have set out at a previous meeting. As importantly, the individuals, charities, associations and support groups I meet steer me true, Mr Speaker, so that I do not allow the urgent to drown out the important – and given the volume of meeting requests, correspondence, including emails and telephone messages that come in, it is easy, too easy, to be sucked into the vortex of urgent circumstances and park what is truly important.
Moreover, my officials will have heard me say countless times that nothing is gained by trying to excuse the inexcusable.  Mr Speaker I have, at times, been terse with some officials when an investigation reveals that I have been entreated to totally unjustifiable excuses; or worse, when I receive a report where no one takes responsibility for a clear wrong.  My question is always the same one, which is to ask: "how would you feel if that had been your son, or your mother, who had been treated in this way?" In the services that we provide to our community, we must treat everyone as we expect to be treated ourselves and the ones we love – not one iota less.   
Concluding remarks
Mr Speaker, as I begin to end, I posit that any objective observer will conclude that in the light of all of the matters that members on this side of the House have set out, this government is, without question, not just a government of ideas, important as they are, but a government that delivers.
I think, however, Mr Speaker, that it is also true that every member of society is called to action to be a force for good for our community.  I think it is vital for our common prosperity, security and safety that we do not forget that we in Gibraltar are, first and foremost, a small, close-knit community of brothers and sisters and of families, friends and neighbours.  Indeed, Mr Speaker, government cannot, and should not, do everything. As Gibraltar transitions from a community to a more sophisticated society, we should not lose sight of what makes Gibraltar special: our kindness, respect and generosity to one another.  My daughter, who at the tender age of 7 spends most days teaching me a thing or two about how I should live my life better, spoke to me recently of how humankind really is one and that we should love one another: one love, she told me.
Mr Speaker, political discourse is ordinarily cast in terms of the rights of the citizen, on the one hand, and the obligations of elected politicians and officials, on the other.  That conceptualisation has its place, of course, and it is right. I wish, however, to attempt to slightly recast that conception by sounding a positive note that all of us, together, have the privilege to support each other; that we must, collectively, continue to improve the fabric of our society, our common wellbeing and happiness, and that we should all, in our different spheres and in our own way, be good citizens and work towards that noble cause of being there for each other.  There is no doubt in my mind that my grandparents, and the generation that endured the trauma of the evacuation and a closed frontier, worked extremely hard to bequeath to us the Gibraltar of today, affluent and prosperous, sure of itself domestically and internationally and safe, and we all have that same, some will argue, sacred duty to leave to succeeding generations an even better Gibraltar than the one of today. Surely, Mr Speaker, that must be our collective aspiration.
Thank you, Mr Speaker.