May 17 - GSD Claims Government Spin is 'Out of Control'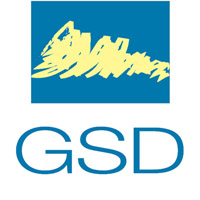 The GSD has today said that the attempt by the Government to justify refusing to answer questions on the Washington visit on grounds that it has been "seized upon by our nation's political opponents" is nothing more than another smokescreen to justify closing the shutters on legitimate Opposition questions.  This unfortunately is becoming a habit for this "New Dawn" Government.
The Opposition has also said that if "our nation's political opponents" have "seized upon" anything it is the Government's own spin in relation to the visit that clearly run out of control following the Government's Press Release headlined "Chief Minister Meets President Obama During Washington Visit" on 23rd January 2013 and the subsequent release of the Obama photograph by the Government.  That press release and photograph were reported and carried in Spain and led to the Spanish Government delivering a protest to Washington.  It will be recalled that this then resulted in Mr Picardo having to quickly play down his Washington visit in an interview with El Pais on 4 March 2013 on the basis that it was not an official but a private visit. 
The party adds, 'the reality is that President Obama took many photographs with donors and supporters at these private inauguration events after they queued up to do so. This was clearly not the 'meeting' between the Chief Minister and the President of the United States as Mr Picardo would have liked the world (and Gibraltar in particular) to believe. Mr. Picardo should have foreseen that his attempt to spin it otherwise had the propensity to cause the Obama administration embarrassment and would almost certainly be seized upon by "our nation's political opponents".
Critically, all this occurred prior to any statement being issued by the Opposition.  
If it was so important to keep this visit confidential and so important to the Government from a lobbying perspective, then Mr. Picardo should not have tried to spin it as a meeting between Mr. Picardo and Obama, which was clearly going to be like bull to a red rag for our so called "nation's political opponents".
The Government cannot now criticise the Opposition for asking who paid for invitations to these events which cost between US$50,000 and US$100,000 and whether the Government has any commercial arrangements with that person or persons. 
The Opposition notes that the disclosure document filed recently by the US Presidential inaugural committee with the Federal Election Commission now includes the names of all the individual donors for the inauguration events and amounts donated. One such donor is a Mr Juan Verde whose donation amount is amongst the highest by individual donors ($50,000).

Our interest is not whether Mr. Verde is a lobbyist but whether he (or someone else) paid for the expensive invitations to these events and whether they, or any commercial interests with which they are connected, have any commercial.'