June 14 - Gibraltar's Finance Centre Department Goes To GAIM International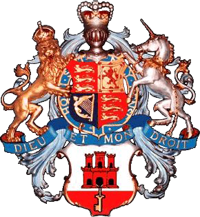 The Finance Centre Department of the Government will be attending, exhibiting and speaking at the Global Alternative Investment Management (GAIM) International 2013 to be held in Monte Carlo from Monday 17th to Wednesday 19th June and it follows Gibraltar's participation at last year's event.
James Tipping, Finance Centre Director, will be speaking at GAIM on Tuesday 18th June. Michael Ashton, Senior Finance Centre Executive will be also be attending and the Gibraltar funds sector will be represented.
GAIM International was founded in 1994 and has become the world's largest global alternative investment event attracting more than 500 asset managers and over 300 end investors and allocators.
Minister Licudi stated: "The Finance Centre Department's presence at GAIM International 2013 is a further step in the Government's stated aim to attract more hedge funds and hedge funds managers to Gibraltar. The strong economy and robust regulatory environment make Gibraltar a very attractive location for hedge fund managers to establish new businesses or to relocate from other jurisdictions."