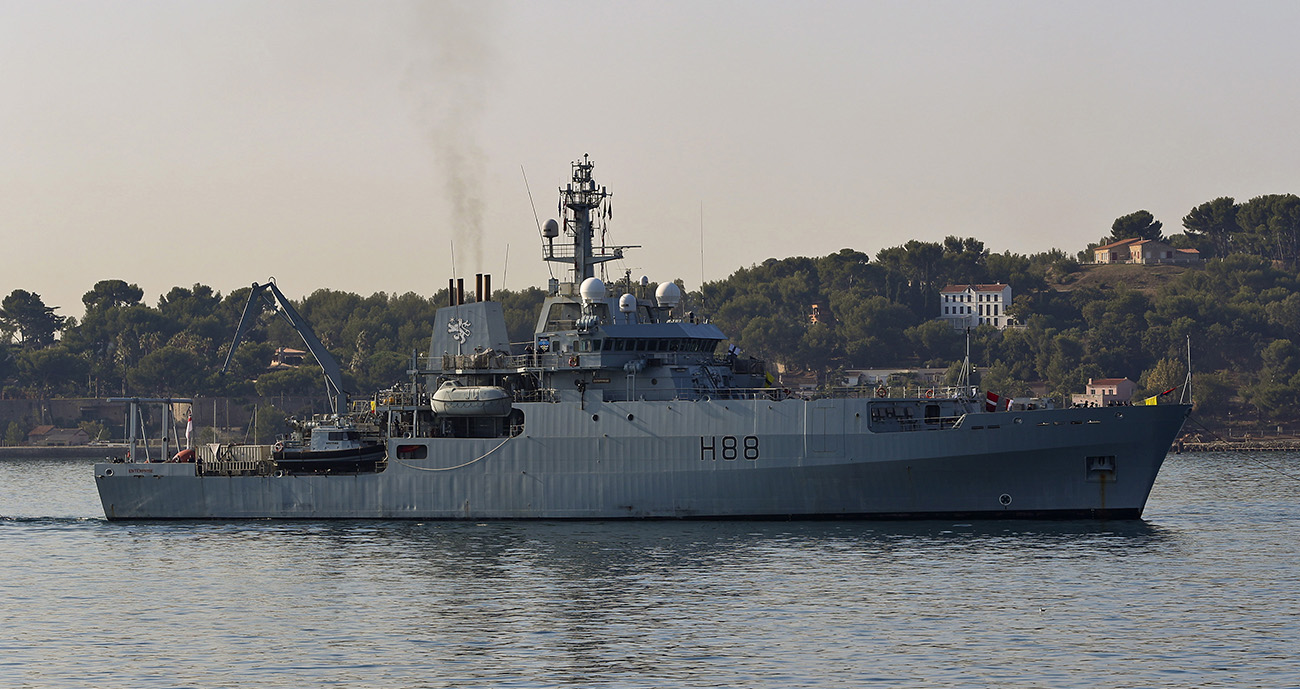 HMS Enterprise To Arrive In Gibraltar Today
HMS Enterprise will arrive in Gibraltar today for a routine visit. 
HMS Enterprise's current Commanding Officer, Commander Cecil Ladislaus, left the Gibraltar in 1995 to study civil engineering at Nottingham University.
In January 2000 he joined the Navy and after a career in various different roles he was promoted to commander in the summer of 2018 and in November 2018 he took over command of the Enterprise.
Built at Appledore in Devon, and launched on 2nd May 2002, Enterprise is a survey ship capable of providing near real-time environmental information to ships of the Royal Navy.  She will also provide data that will ensure charts are up to date and help ensure freedom of navigation for all.
Enterprise runs a three-watch-manning routine.  Her crew are assigned in to one of three watches, of which only two will be on board at any time, while the other is on leave or on courses in the UK.  This enables the ship to remain on deployment for long periods and still allow personnel to return to the UK to be with families.