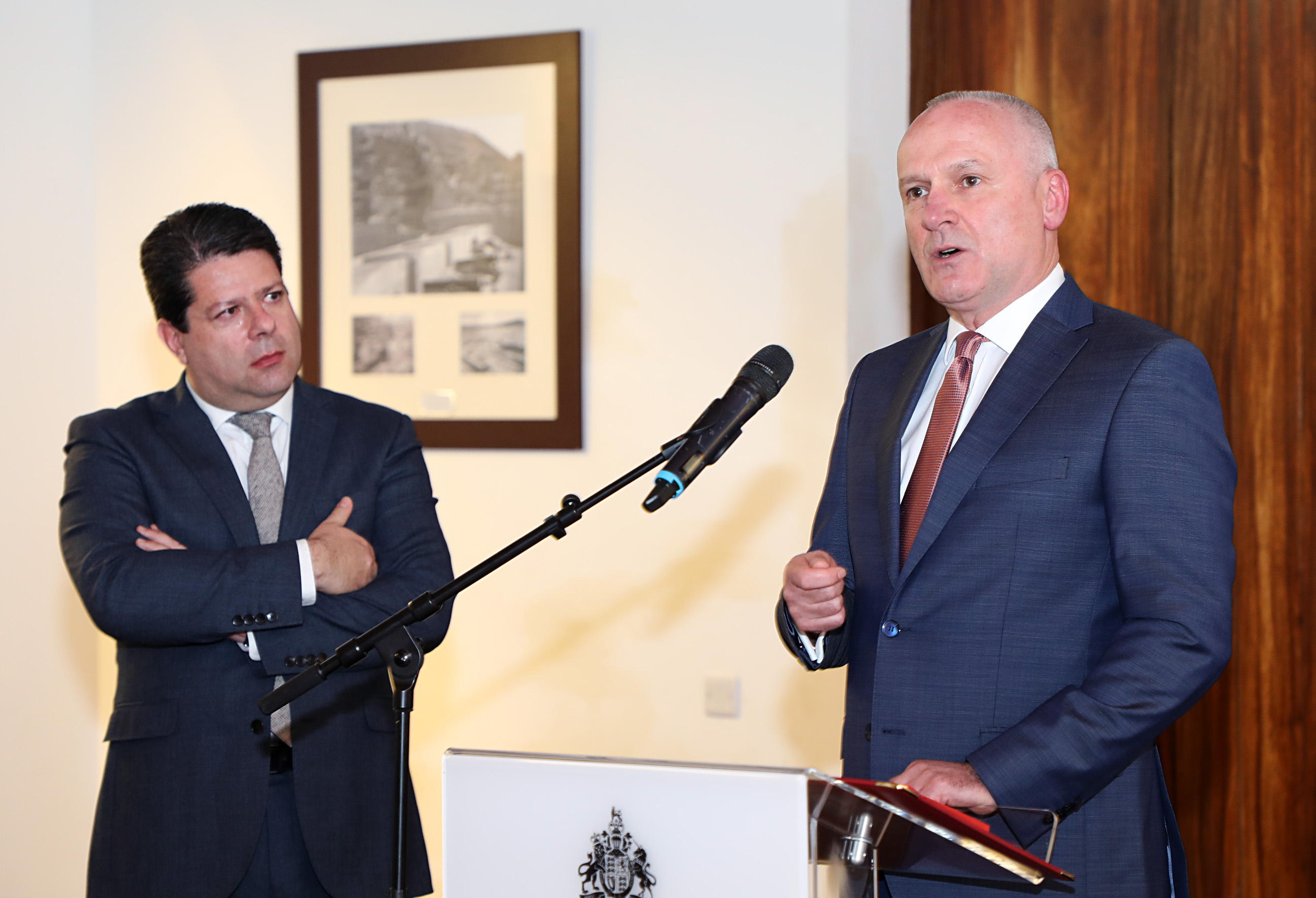 Governor And Mrs Davis' Farewell Message To Gibraltar
The Governor's leaving speech follows below:
From the moment Lorraine and I stepped off RFA Mounts Bay, when we arrived on the Rock on 19th January 2016, we have been humbled by the warmth, kindness and sincerity of the Gibraltarian People's embrace. It is, indeed, true that to know the People of Gibraltar, is to  not only deeply admire, respect and enjoy them, but also, to deeply love them.
Thank you, the inclusive, respectful and generous People of Gibraltar, for welcoming us into your inspiring Community. Thank you for making us feel so completely at home over the last four  years. Thank you for the smiles, laughs and hugs. Most of all, thank you for your friendship; treasured friendship that we have been truly blessed to experience and will profoundly cherish for the rest of our lives. People of Gibraltar, our dearest of friends, as we prepare to leave your beautiful Rock, Lorraine and I wish you all future happiness and success that you  so richly deserve. We have no doubt, and will always proudly champion, that Gibraltar will continue to be Gibraltar. 
The Governor and Mrs Davis will be leaving on Tuesday 18th February. Concise leaving schedule of the Governor and Mrs Davis is as follows : 
His Excellency the Governor and Mrs Davis will depart the Convent at 1330 hrs. 
His Excellency the Governor will then inspect an RG Guard of Honour outside No 6 before walking down Main Street all the way to Casemates stopping on route at the  courts to bid farewell to the Chief Justice, the Cathedral to bid farewell to the Bishop, The Lobby of Parliament to bid farewell to members of Parliament, the piazza, to the Scouts and guides and City Hall for HW the Mayor. 
His Excellency the Governor and Mrs Davis will later bid farewell to Forces personnel  and families at Four Corners. 
Airside, His Excellency the Governor and Mrs Davis will bid farewell to CBF and  Deputy Governor and their respective wives, and will then hand over the Keys to the  Deputy Governor before bidding a final farewell to the Chief Minister and Mrs Picardo prior to boarding the aircraft, at which point a 17 Royal Gun salute will be fired from Grand Battery House before departing the Rock on the BA flight to Heathrow.