May 17 - International Day Against Homophobia and Transphobia Celebrated with GGR Rally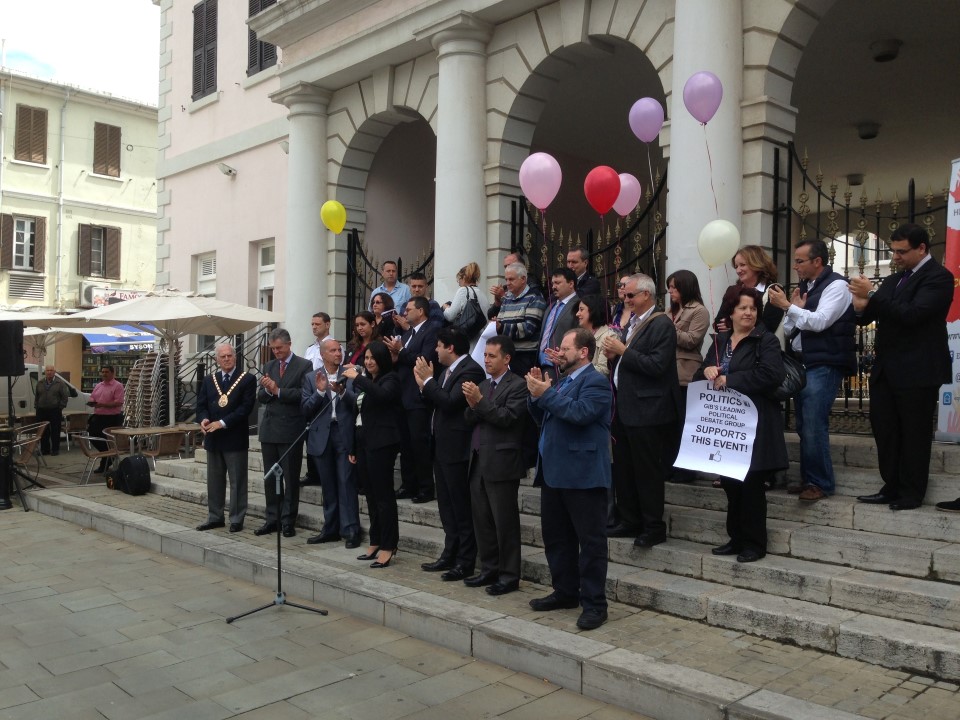 During this morning's International Day Against Homophobia Rally, organized by the GGR, Minister Sacramento highlighted her position as the first Minister for Equality in a Gibraltarian Government. The event saw live music performed by Sista Dee and Keiron Lynch and boasted an impressive attendance, with Union leaders, Opposition members, RGP Commissioner Eddie Yome, members of the PDP and Chief Minister Fabian Picardo joining the speakers on the platform.
Commenting on today's celebration of International Day Against Homophobia and Transphobia Foreign Minister William Hague noted that the protection and promotion of the rights of lesbian, gay, bisexual and transgender people is an integral part of the Government's wider international human rights agenda. He added that the LGBT community continue to experience abuse of their human rights, including torture and other cruel, inhuman or degrading treatment, restrictions on their freedom of expression, association and peaceful assembly, and discrimination in employment and access to health services and education.