Jun 14 - Regiment Troops Parade for Queen's Birthday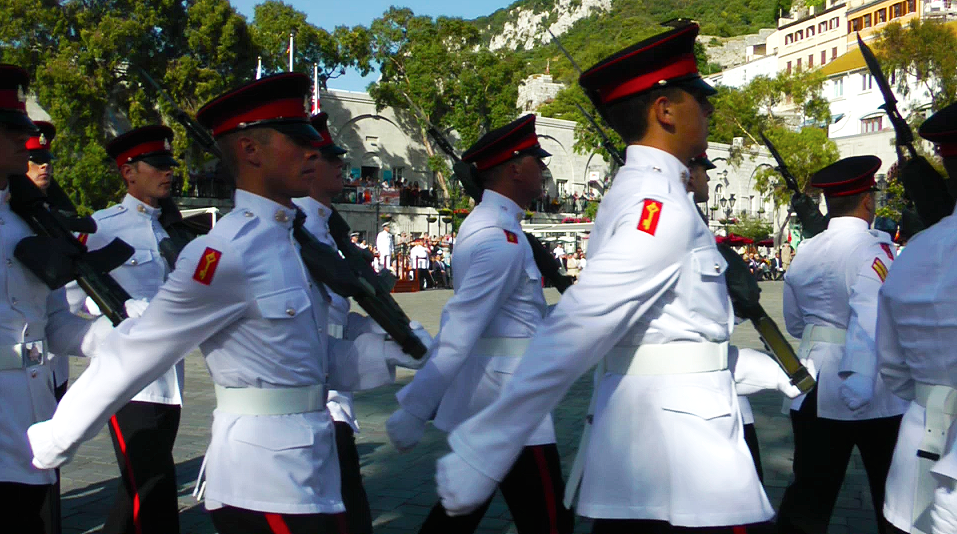 An annual parade to celebrate the Queen's official 87th Birthday was carried out yesterday evening in Grand Casemates Square. The event was kicked off with The Band and Corps of Drums of the Princess of Wales's Royal Regiment marching onto the parade ground with The Band and Corps of Drums of the Royal Gibraltar Regiment. The bands were eventually followed by The Queen's and Regimental Colours of the Royal Gibraltar Regiment.
The Chief Minister, Fabian Picardo then arrived, followed by His Excellency the Governor who received the Keys of Gibraltar from the Port Sergeant and then went on to inspect the parade. The event also saw a 21-gun salute and 3 cheers for Her Majesty the Queen, carried out.
His Excellency was joined by the CBF, Commodore John Clink in the inspection of the Regiment troops. Following the event, the traditional Convent Garden Party was held by the Governor in celebration of the Queen's birthday. This was the last Birthday parade that His Excellency will conduct, as he is set to retire his tenure in Gibraltar in September.