Jul 31 - Mayor Launches Gibraltar National Doll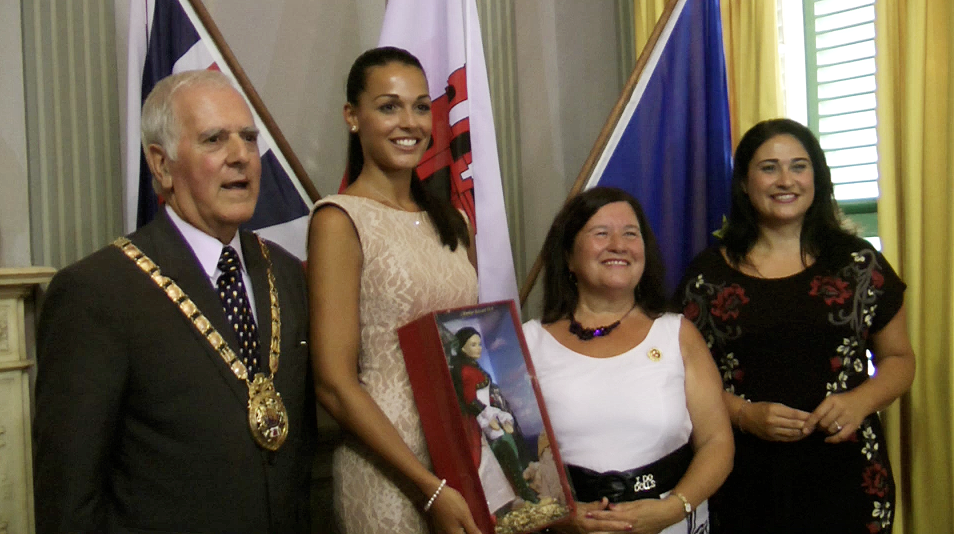 Yesterday morning saw the launch of the Gibraltar National Doll. Creator and designer Christine Mandleberg coined the idea before she embarked on her doll-making journey, eventually becoming a master of the art. The doll itself is modelled on Miss World 2009, Kaiane Aldorino, with inspiration drawn from a photograph of her wearing national costume designed by Dorcas Hammond.
All profit made from the sale of the dolls will be donated to the clubhouse Gibraltar project, which gives rehabilitation to sufferers of mental illness. During the launch, held at the City Hall, Minister Samantha Sacramento thanked Christine for the gesture. The mayor congratulated her on her work and commended her for incorporating the national dress and the Rock of Gibraltar into the design.
His Excellency the Governor and the Leader of the Opposition were also in attendance of the event. Christine took the opportunity to give Kaiane the first doll. She thanked her for giving her the inspiration for the design.