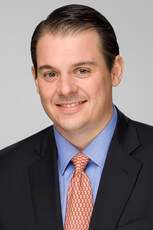 Marine Strategy Feature: Interview With Alfonso Castillero
By Paul Gonzalez Morgan
Alfonso Castillero is the Chief Operating Officer of the Liberian International Ship & Corporate Registry (LISCR), the US-based Manager of the Liberian Registry. The Liberian Registry is the world's second largest registry, comprised of 4,400+ vessels aggregating over 170 million gross tons, representing 12% of the world's ocean going fleet and, renowned for excellence, safety and innovative service.
With more than 20 years' experience in the field of international maritime shipping regulation and operations with a deep technical expertise, Castillero has served onboard tankers and container vessels, and worked for many years at the Panama Maritime Authority, rising through the various ranks to become the head of the Panama Registry.
Following his time at sea, he became the Lead Port State Inspector, Lead Casualty Investigator and flag State Surveyor for the Panama Maritime Authority where his successes led to his appointment as the Deputy Director General of the Panama Registry. During his time as Deputy Director, he became heavily involved at the IMO attending key committees and subcommittees; 4 years later, he was promoted to the position of Director General of the Panama Registry, the highest ranked person of the largest flag. 
Today, as the Chief Operating Officer of LISCR, he drives the development of the Registry's new, strategic markets and strengthens Liberia's global presence and reputation as the world's most innovative and successful ship registry.
Why should shipowners consider Liberia?
The Liberian Registry is known as the most technologically advanced flag, as such Liberian-flagged shipowners have access to industry-leading services and programmes that make life easier for them, their ships, and their seafarers. The flag's role is to ensure that ships and shipowners are complying with international regulations, in a way that does not inhibit their ability to service the needs of global transportation; Liberia's services truly help to alleviate many of the administrative burdens of compliance.  

In addition to our innovative technologies and services, the Liberian Registry is constantly advocating for its clients' best interests. As a member of the IMO Council, Liberia has permanent representatives at the IMO providing a full-time voice on issues affecting maritime safety, security and environmental protection. Liberia is not only present at the IMO and subcommittee meetings but is earnestly taking an active leadership role. Of the 174 member States of the IMO, Liberia is one of the handful in the room for many subcommittee meetings, which is where new regulations and standards are discussed. This means Liberian-flagged shipowners have access to the highest level of advice and assistance.  
Due to many of these services and the support we provide, Liberia has been the fastest growing major open flag in recent years, while also maintaining its high safety and quality standards around the globe. Historically known for its high-quality standards, the Liberian Registry has once again been recognised worldwide for its Port State Control (PSC) performance with the inclusion on this year's QUALSHIP 21 roster, Paris MoU White List and Tokyo MoU White List. Any flag, including Liberia, which consistently qualifies for inclusion on these PSC White Lists, while increasing its tonnage to record levels, must clearly be meeting the expectations of owners and managers in terms of both safety and commercial efficiency. This not only proves that these efforts make a difference, but it is also testament to Liberia's quality clients, who put in the same level of effort in order to meet these exacting standards. 
Furthering Liberia's commitment to quality, we have added five new Regional Compliance Offices, strategically located in the major ports of the United States. These offices, led by experienced Regional Compliance Managers, provide 24/7 support for vessels entering their respective region. Other registries often rely on independent contractors who may have conflicts and other responsibilities, which does not allow for guaranteed availability, nor a quick response time and all without the ability to continously monitor and mitigate potential risks. However, this new Compliance Programme, presented by the Liberian Registry, will work in junction with Liberia's predictive Detention Prevention Programme to ensure shipowners are ready to face PSC, and therefore avoid any unnecessary and unwanted detentions.
Our Registry's unique and innovative services have saved shipowners and managers significant time and money within a flexible system which keeps Liberian-flag ships operating safely and efficiently.  It's these services and features that prove that "all flags are not alike".
How has the Registry evolved since the first registration of M/V World Peace in 1949? 
Liberia registered its first ship, the World Peace, owned by Greek shipping magnate, Stavros Niarchos, in 1949. In response to its continued growth over the years, the Registry has opened 30 offices strategically located throughout the world's major ports to support its worldwide shipowners. With its largest markets historically being Greece and Germany, Liberia has maintained strong relationships in those regions and all throughout Europe, while rapidly growing in Asia in recent years. In fact, Liberia has opened six offices in the Asia region since 2017 due to this fast-growing market.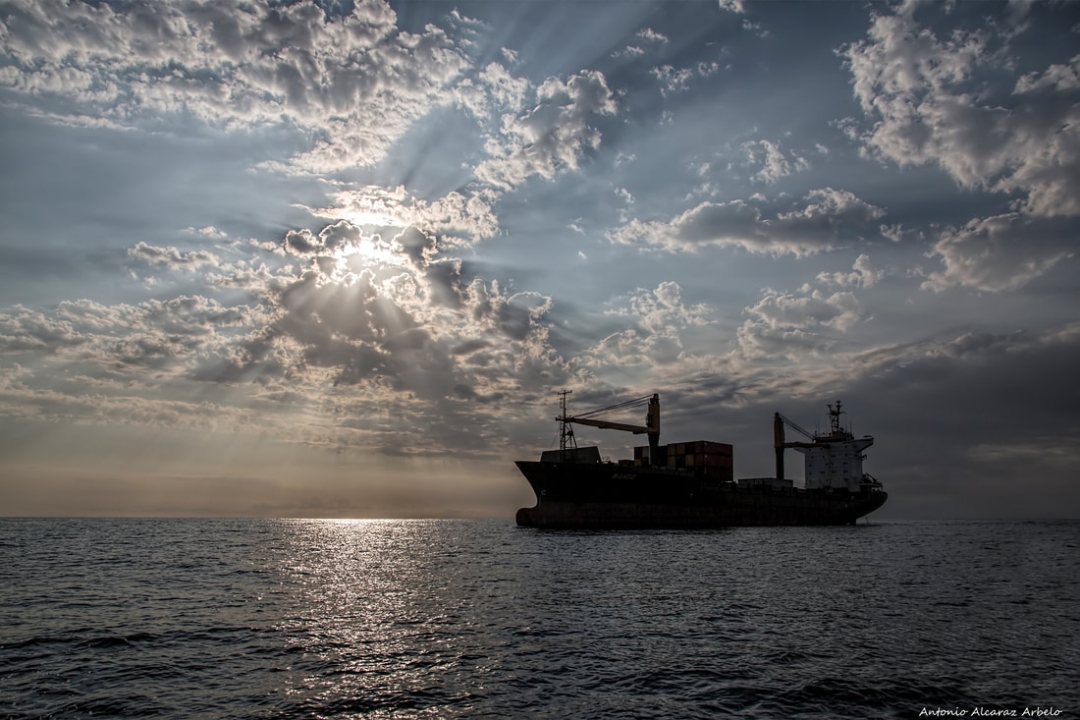 Today, Liberia is the second largest and fastest growing major open Registry in the world, known for its top performance records and its industry-leading technological and data-sharing innovations. The Liberian Registry is white-listed by all PSC MoUs, including Paris and Tokyo MoU and USCG QUALSHIP 21. The Registry is a member of the IMO Council, and continues to be an outspoken voice for smart global regulations for the industry and its clients. 
What aspects define the Liberian Registry as a leader in the maritime and shipping world? 
As a founding member of the IMO, our organisation has taken a leading role in global shipping at a very early stage and continues to do so, holding a position on the IMO Council, which means the Registry has a full-time voice at the IMO and is able to lead the discussions while advocating for smart regulations that affect the entire industry.  
Over the years, we have developed a reputation for proactive intervention on the part of owners whose ships fly the Liberian flag, making up 12% of the entire world fleet. Recently, the Registry called for the need for additional scientific studies for the Exhaust Gas Cleaning Systems (EGCS), to provide more clarity around the impacts to the marine environment caused by washwater discharged, as to not penalise owners who were early movers.
Moreover, the Registry is known for its proactive nature, especially when it comes to investing in key industry technologies. Liberia was the first Flag Administration to offer electronic certificates, electronic seafarer documentation systems, and an online client portal for registry services and electronic oil record books, to name a few. In the following years, the industry began to see other flags and industry organisations follow Liberia's lead with their own electronic solutions in these areas.
Liberia also has a history of establishing strategic global partnerships that benefit the industry at large. In September of last year, the People's Republic of China (PRC) and the Republic of Liberia renewed their historic maritime agreement, which further deepens and develops the close relations between the governments of the two countries, and strengthens their long-term co-operation in the field of maritime transport.
Liberia has earned international respect for its dedication to flagging the world's safest and most secure vessels. The Liberian Registry is at the top of every industry 'white-list' including the IMO and the major Port State Control authorities such as the US Coast Guard and the Paris and Tokyo MOU regimes. Liberia has been and continues to be the world's largest quality flag.
How are new technologies shaping your organisation? 
In this modern digital world, everyone wants to accumulate data as a valuable resource that can be transformed into a money-making business. To achieve this, it is key for companies to withhold data and restrict any form of wide-reaching access. On the contrary, the Liberian Registry is collecting data to share openly with global stakeholders who are seeking improved predictability, to avoid accidents and detentions, as well as seeking for the transparency of our fleet. Leading Flag Administrations must increase their capacity and capability to provide information in a real-time, transparent, and convenient way to their fleet and to other stakeholders. Most flags are not investing in this important technology; however, we are and continue to do so.
In terms of seafarers' welfare, what measures are in place to ensure their protection? 
The well-being of seafarers serving on Liberian registered ships is an important concern for us. Liberia has enacted and enforces the International Labour Organization (ILO) conventions that protect the rights of seafarers. Liberia was the first country to ratify MLC 2006, and has consistently led the way in pushing for overall ratification. Seafarers can bring claims through the courts in any appropriate jurisdiction (including the US), and are not limited to the courts in Liberia. 
The Liberian Administration is committed to ensuring that seafarers who serve on Liberian-flag ships have decent working and living conditions, a safe and secure workplace and fair employment. Recently, we learned of a crew abandonment situation where seafarers had not been paid in nearly 5 months. Upon learning of the situation, our investigation department quickly intervened and the crew was soon repatriated and paid. The Registry's staff are trained to respond to such situations in an urgent and proactive manner so the nearly 300,000 seafarers that are certified by Liberia are treated fairly. 
In your view, what challenges lie ahead for the industry over the next 12 months? 
The effects of the 2020 regulation fall on the shipowners, who carry the economic burden for meeting this mandate. The maritime industry must do its part to meet global environmental pollution reductions; however, it is our long-standing position that discussions and decisions at IMO are centred on technical and scientific studies/data, not political agendas. 
It is obvious that there is no one size fits all to comply with 2020 regulations. As we look at the different ways our industry has addressed the pre-2020 IMO sulphur reduction mandate, shipowners who invested in scrubbers as an accepted compliance method, should be able to operate in all waters without restriction in accordance with global emission limits. At the recent Marine Environment Protection Committee (MEPC 74) meeting, the Liberian Administration stood with those who were early movers, calling for additional scientific clarity around scrubbers as to not penalise those owners. On the other hand, owners who switched from high-sulphur fuel oil (HSFO) to marine gas oil (MGO) or fuel blends must rely on the port States to report on availability, quality and safety of compliant fuel. Regardless of which method is chosen, it's clear that shipowners disproportionately carry the economic burden of compliance. We see the use of future fuels increasing, but are open to other economically feasible solutions. In addition, we attend and will continue to attend IMO meetings and help implement and guide as how to meet this mandate together.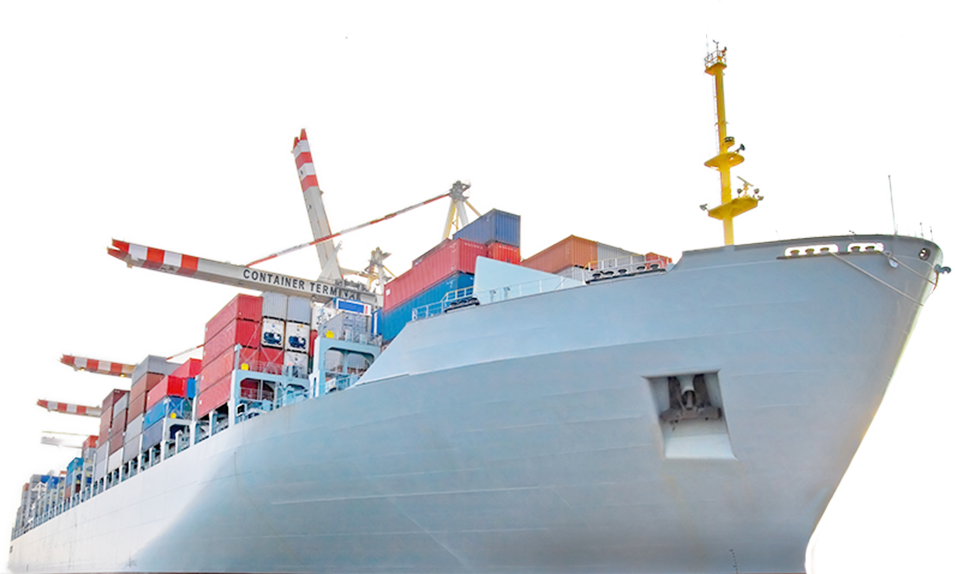 How large is your network of auditors and representatives and, what benefits do they bring to the Liberian fleet? 
Liberia is the first and only major open registry to have trained a worldwide network of over 450 lead auditors and inspectors. This global network has allowed us to launch harmonisation initiatives, which will save time, money and personnel resources. Due to the redundant and overlapping requirements of the MLC, ISM, and ISPS Codes, as well as the Annual Safety Inspection, all reviews can be combined and conducted during a single ship visit by our specially trained auditors. This harmonised structure reduces logistic expenses and frees up time for the crew as it eliminates the need for multiple vessel visits over multiple days. These inspectors, in conjunction with Liberia's Detention Prevention Programme, also help to ensure vessel compliance prior to port arrival. These initiatives have proven to decrease the rate of ship detentions and helps to maintain the Registry's high-quality standards.
We have also employed business development representatives around the globe, especially in regions without full-service offices, to provide proactive support to Liberian-flagged shipowners in that region. We are dedicated to growing our extensive global network of maritime professionals who act as 24/7 support for Liberian-flagged shipowners, wherever they may be in the world.  
Please talk to us about the IMO's III Code and its implementation by the flag State:
Liberia fully supports the IMO III Code and its predecessors the 1993 and 1997 Guidelines to assist flag States in implementation of IMO instruments, which led to the 2005, 2011 and 2013 versions of the III Code.  
The Liberian flag Administration has implemented an ISO 9001 quality management system since 2003.  We believe our quality management system has assisted in effective implementation of the III Code, since the Code was modelled in part after the ISO 9001 standard, including understanding and consistency in meeting international obligations and responsibilities as a flag State are met; establishing the means to monitor and assess effective implementation and enforcement of relevant international mandatory instruments; and continuous review to achieve, maintain and improve the overall organisational performance and capability as a flag State. Liberia supports full transparency, including independent audits, of its implementation of the conventions to which we are a party. We supported and actively participated in the  development of the IMO Member State Audit Scheme which makes use of the III Code for the conduct of mandatory audits of flag, port and coastal States.  The audits provide an effective independent means by which States can assess their implementation of the conventions and receive valuable feedback on areas that may need improvement. The results should also be systematically fed back into the regulatory process at IMO to help make measurable improvements in the effectiveness of the international regulatory framework of shipping.  The results of audits are anonymised and only a summary report is published, unless a State chooses to release its full audit report.
Liberia was the first large flag State to volunteer to be audited and published its full audit report and observations on its website.  We believe independent audits should form the basis of a flags quality performance in implementing conventions and taken into account by port States and PSC MOUs. Flag State performance is currently being measured primarily through deficiencies and detentions resulting from PSC boarding's.  The boarding's do not take into account the results of independent IMO audits of a flag State's effectiveness in implementing its responsibilities and discharging its obligations under the conventions and other instruments.  We've had several instances where one of our inspectors is conducting a flag State inspection of a vessel, while at the same time one or more PSC officers are on board conducting a PSC inspection.  While both flag and port State are on board for a similar purpose, the port State will issue a detention without first co-ordinating its findings with the flag inspector who is prepared to issue a flag State detention. This seems at odds with overall intent of IMO conventions.
We are enhancing our automated risk assessment system using risk-based targeting which analyses data and factors collected by the Registry. In addition, the system automatically adjusts vessel risk-scores to account of any unique port specific requirements and trends of the MoU jurisdiction which the vessel is entering.  This allows owners and operators to take early and effective action to ensure their vessels remain in compliance with applicable requirements.
What initiatives will your customers benefit from in the future? 
As Liberia's fleet grows, its global network will grow along with it. With office expansions in key markets, We are able to meet the specific demands of the market while ensuring that quality of services is never compromised.  Through the expansion of the Liberian Registry, our partners and clients will have greater access to full-service offices within their region and around the globe. Liberian shipowners, managers and seafarers will be at an advantage, as Liberia will continue to participate in IMO meetings. Moreover, Liberia will lead the discussions to ensure consistent implementation of future mandates, and will maintain a presence representing the needs of its shipowners. Liberia holds a position on the IMO Council, which means the Registry has a full-time voice at the IMO, contributing to the international regulations that affect the entire industry. In doing so, we can constantly advocate for smart regulations that reflect the needs of the industry, with the interests of our clients in mind.
Furthermore, we will also continue to lead the industry in technological programmes such as our new data-sharing innovations linking vessel design, survey and certificate information from RO to various registry databases and systems, providing an enhanced predictive risk analysis that helps shipowners prevent detentions. This data exchange ensures vessel compliance prior to port arrival, while minimising inspection times, as inspectors will have access to the complete background of a vessel before going onto the ship.
The Liberian Registry continues to offer solid, high-tech initiatives, to keeps its customers ahead of trends, not behind.
For more news and features, visit www.marinestrategy.com