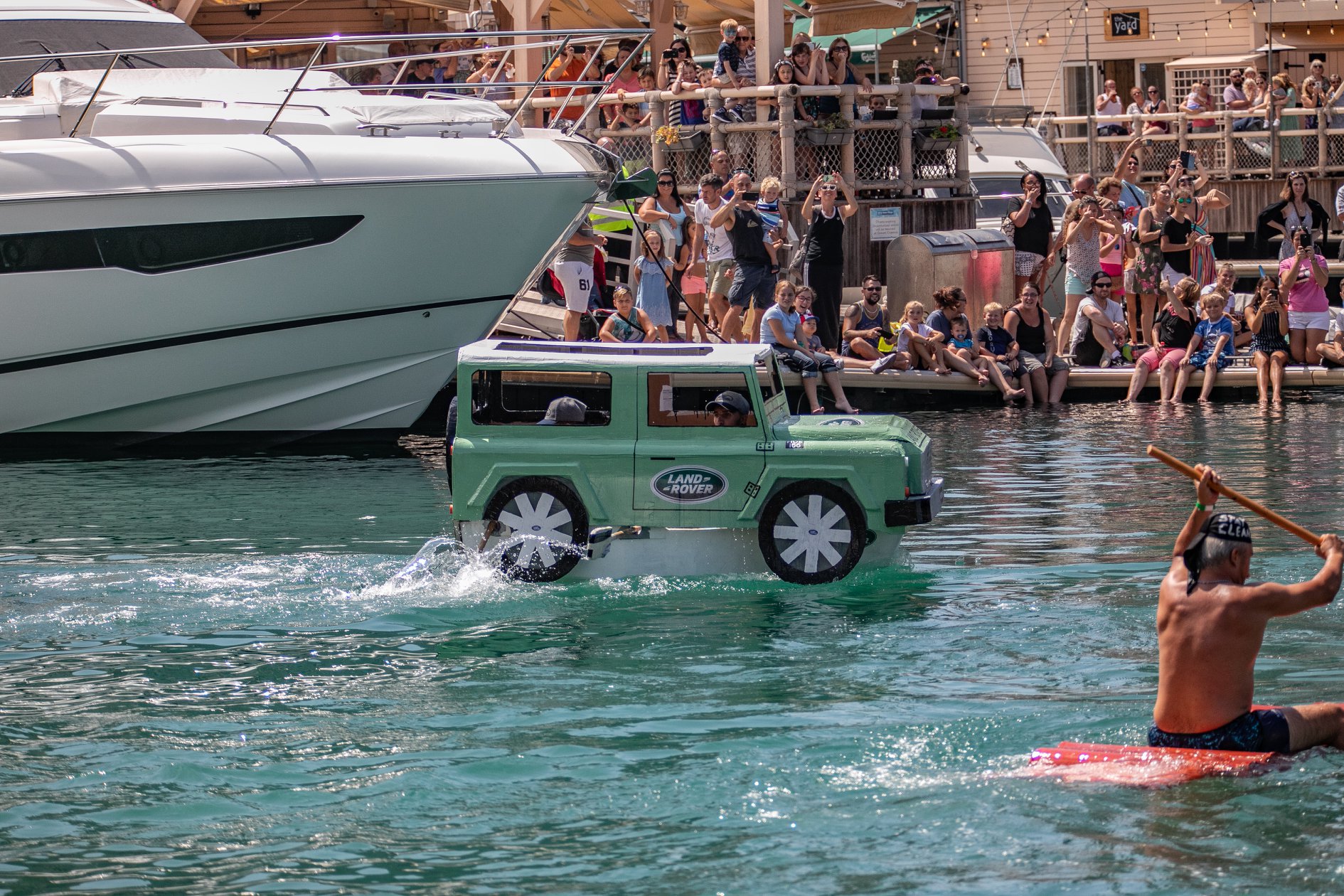 RAOB Cardboard Boat Race Raises Over £5000 For Charity
Last weekend the RAOB Charity Cardboard Boat Race 2019 raised £5208.06 for Clubhouse Gibraltar & the GBC Open Day Fund.
A statement from the William Tilley Lodge of the R.A.O.B. follows below:
Thank you to everyone involved in making the event such fun to take part in and watch.
The William Tilley Lodge of the R.A.O.B. in partnership with Ocean Village is pleased to announce the results of the Charity Cardboard Boat Race 2019 
Senior Category 
Monster Energy Shield Adults Race;
1st Place: Morrissippi – Morrisons Supermarket
2nd Place: Batmobile – JP Haulage
3rd Place: Gracie-Lou - Humphries SCSI
Shield for Best Fancy Dress: Batman – JP Haulage
The Bridge Bar & Grill Shield for Best Boat Design: Defender – AM Capurro 
Junior Category 
Ibex Insurance Shield Junior Race;
1st Place: Jami – Monica's Vikings
2nd Place: Tornado – No2 Overseas Sqn Air Cadets
3rd Place: Little Rockers – Little Rock Cafe JP Haulage
Shield for best fancy dress: Jami – Monica's Vikings Bruno's
Shield for Best Boat Design: Tornado - No2 Overseas Sqn Air Cadets 
Overall Anglo Hispano "Titanic" Shield for Most Dramatic Sinking: 2B Bruno's
Buffalo's Special Prize "Tug of War": Morrissippi – Morrison Supermarket