Feb 14 - Customs Cigarette Seizure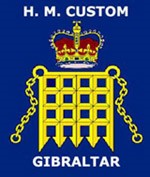 Customs Officers responded to an incident at British Lines Road in the early hours of Saturday morning.
A Spanish registered vehicle was seen travelling at speed in the area and officers of HM Customs gave pursuit. The vehicle's driver was challenged when he was stopped in the HM Customs holding area and was arrested after a search of the car resulted in the detection of 15,000 cigarettes.
The driver, a 22-year-old Spanish national resident of Algeciras, has been bailed to surrender on March 7th.
The car and cigarettes have been seized by HM Customs.