June 14 - HM Customs Drug Conviction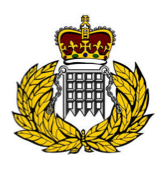 A twenty year old local resident was prosecuted in court today after being arrested by HM Customs on March 30th, 2013.
Ronald IGNACIO was challenged at the Land Frontier and found to be in possession of 0.4g of a substance containing cocaine, a Class A drug. He was charged with the importation and possession of the drug; pursuant to a guilty plea, the stipendiary magistrate sentenced him to six weeks imprisonment.