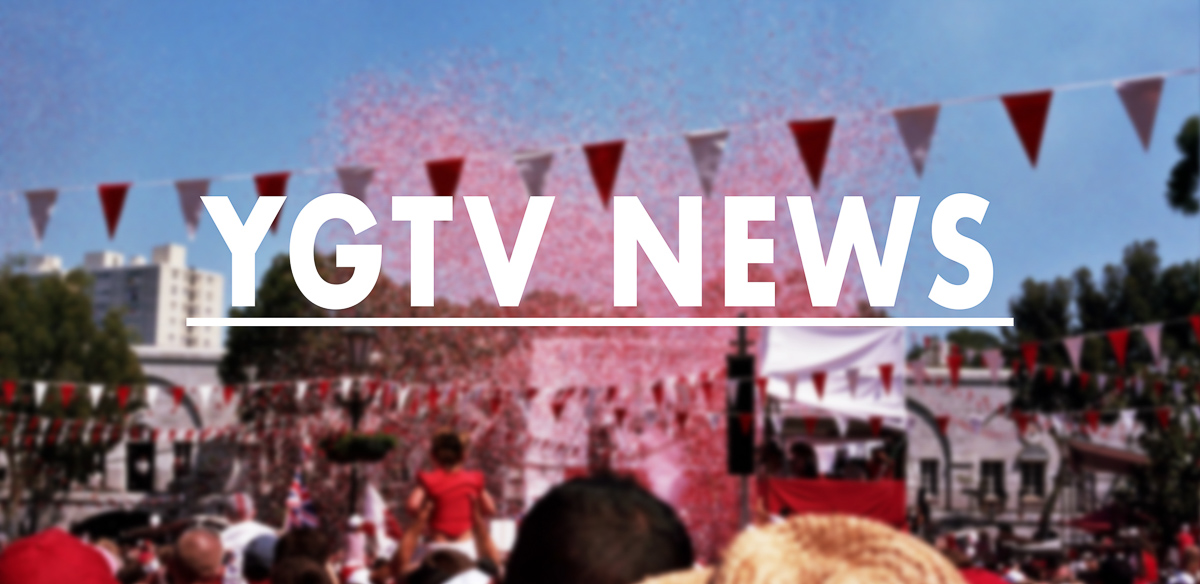 National Celebrations Programme Of Events
The Self Determination for Gibraltar Group (SDGG) in conjunction with the Gibraltar Cultural Services, has announced the programme of events for this year's Gibraltar National Celebrations. 
Commenting on the announcement, the SDGG Chairman Richard Buttigieg has said: 
'The SDGG has worked closely with the Gibraltar Cultural Services to co-ordinate a wide-ranging series of events that should ensure an enjoyable three weeks of National Celebrations. As in the past, the emphasis remains very much on celebration, with varied entertainment, offering a range of shows and activities for all to enjoy in the spirit of this special occasion. I am confident that Gibraltarians of all ages will have much to enjoy in the lead-up to and on National Day itself.' 
For further information contact Forty Azzopardi on mobile 56641000 or the Events Department at the Gibraltar Cultural Services on 20067236.
August
NATIONAL CELEBRATIONS 2019 23rd August to 10th September 2019
Friday 23rd August to Saturday 31st August 8.30pm onwards
Annual Gibraltar Fair
Rooke site
Queensway
For further information please contact email: This email address is being protected from spambots. You need JavaScript enabled to view it.
Wednesday 28th to Friday 6th September 8.30am to 9.30pm
'Our Gibraltar' Photographic Exhibition Organised by the Gibraltar Photographic Society Lower Exhibition Room
John Mackintosh Hall
Entrance Free
Friday 30th August 8.30pm
In the Arms of an Angel
A song and dance production organised by M.O. Productions John Mackintosh Hall Theatre
Tickets priced at £10
On sale as from Monday 15th July at www.buytickets.gi
All proceeds to the Gibraltar Community Association
Friday 30th August 4:00pm
Gibraltar Wine Festival
Organised by My Wines Gibraltar Ltd Chatham Counterguard
For further information call 20069463
September
Tuesday 3rd September 8pm
National Celebrations Classical Concert
St Michael's Cave
Organised by the Gibraltar Philharmonic Society
Featuring the European Symphony Orchestra and renowned international performers Tickets priced at £20 on sale from Friday 19th July at Sacarellos Coffee Shop, Irish Town, the Silver Shop at 222 Main Street and online on www.buytickets.gi
Tickets priced at £10 for senior citizens and students are available at the John Mackintosh Hall reception at 308 Main Street.
Tickets include a return shuttle from the Public Market and opposite the Cable Car. For further info contact the Gibraltar Philharmonic Society on telephone: 20072134
Wednesday 4th September & Thursday 5th September
2nd Gibraltar Backgammon Open Tournament
Organised by the Backgammon Association of Gibraltar
Latinos' Restaurant
For further information please contact telephone: 20047755 or mobile: 58772000
Thursday 5th September to Friday 27th September 10am to 6pm
Gibraltar Theme Painting Exhibition Organised by the Fine Arts Association Fine Arts Gallery
Entrance Free
For further information please contact mobile: 57857000 or Facebook page: Fine Arts Gallery Gibraltar
Friday 6th September 6.00pm
Boat Procession
From Coaling Island to South Mole
For further information contact the Rector at the Shrine of our Lady of Europe on email: This email address is being protected from spambots. You need JavaScript enabled to view it.
Saturday 7th and Sunday 8th September
Gibraltar Calling Music Festival
Europa Point Sports Complex
Featuring Take That, Liam Gallagher, Tom Walker, Melanie C, Goldirocks, King Calaway, David Essex, Slade and many more
For further information visit: www.gibraltarcalling.com
Monday 9th September 6:30pm
National Day Thanksgiving Mass
Shrine of Our Lady of Europe
For further information contact the Rector at the Shrine of our Lady of Europe on email: This email address is being protected from spambots. You need JavaScript enabled to view it.
8pm
Andrea Bocelli Concert Europa Point Sports Complex
Tuesday 10th September 2019
National Day Events
At Various Venues
Full programme of events to be released shortly