June 14 - A Bigger And Better Calentita Night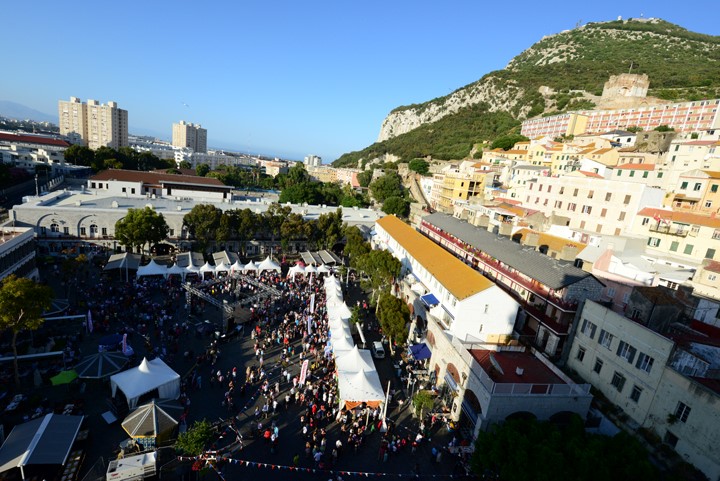 The Ministry of Culture has been working closely with the 'Word of Mouth' production company in order to provide a more entertaining programme for 'Calentita Night.' This year's gastronomy festival will be held on Saturday 22nd June, starting at 8pm.
In line with a manifesto commitment to improve the event, this year's festival- goers can expect a variety of spectacular entertainments rather than a programme which focusses largely on a fireworks display.
After listening to people's comments, the organisers have guaranteed that this year's event will be much bigger and better. This year's changes include:
- Moving the event from Friday to Saturday in order to allow our local Jewish Community to participate
- Extending the event into Market Place which will have its own full programme of entertainment
- Providing an Aerial and Musical Spectacular
- Increasing the number of tents from 23 to 31.
- Providing a Long Table in Market Place to seat 100 people
- Providing extra tables, benches and chairs in Market Place for the elderly
and wheelchair users.
- Providing an Arts and Crafts market
The evening's programme will be as follows:
On the Casemates Square Stage:
21.00 – Dance Performance Urban Dance
21.45 – Dance Performance Urban Dance
22.30 – Aerial and Musical Spectacular by Art in Movement
23.15 – Performance by Mediterranean Andalusian Orchestra, 'Ashkelon'
On the Market Place Stage:
19.30 – Jazz Band
21.00 – Gibraltar Fringe Act – Baloonatic and Poetry Recital
21.30 – Gibraltar Fringe Act – Mr Lo's Paper Show
23.00 – Poetry Recital