Jul 30 - Incoming Delays At The Frontier – Commercial Trucks Turned Back By Spanish Authorities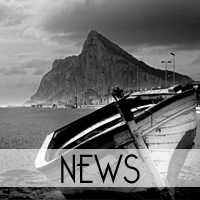 The Government has issued the following statement on recent developments at the frontier:
This morning the Guardia Civil were carrying out new checks on vehicles leaving Spain and entering Gibraltar.
The checks were conducted between 10am and 12.30pm.
Persons waiting to enter Gibraltar were being asked if they had any cash to declare. These controls produced a queue of 2.5 to 3 hours which, the Government understands, tailed back to Rocamar.
On a separate matter, the Government has also been informed that a number of trucks coming into Gibraltar with concrete aggregates were turned back at the frontier by the Spanish authorities.
The Government will continue to keep an eye on these developments in order to determine whether these are isolated incidents or part of the continuing illegal campaign of harassment against Gibraltar.