Jul 30 - Frontier Delays Continue To Feature In International Press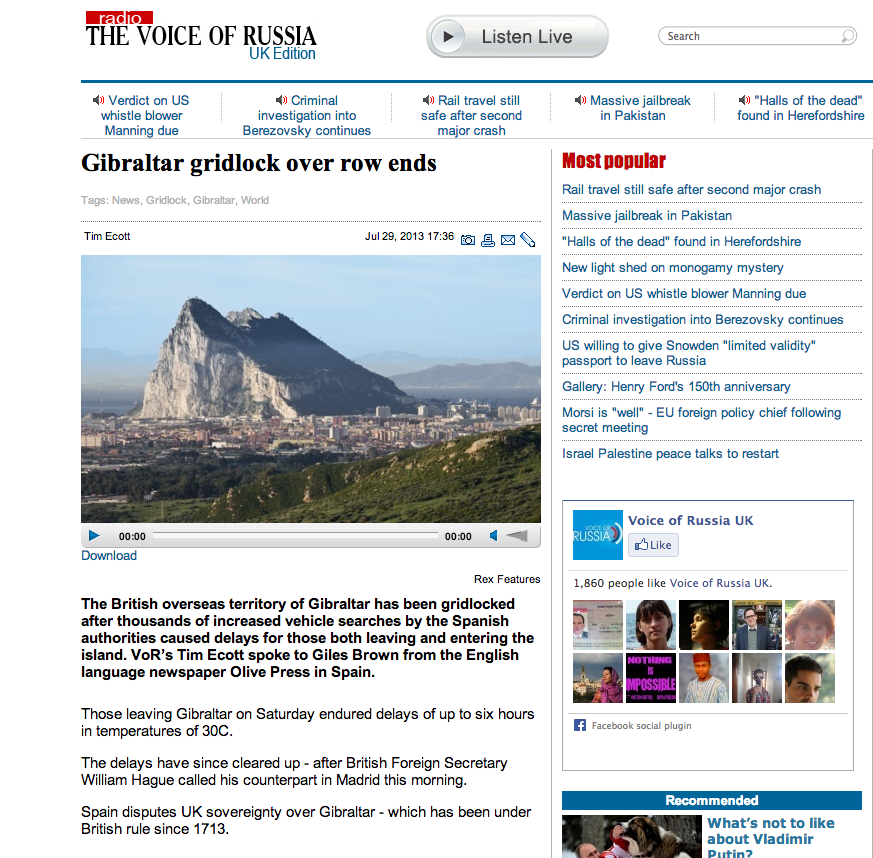 The frontier queue delays experienced since late last week have continued to feature in international media reports. Two articles have even appeared on CNN's iReport platform which carries reports from people around the world who send in stories of interest.
These reports might then find their way into the mainstream CNN coverage. The idea is to "paint a more complete picture of the news."
The delays were also covered by the Radio the Voice of Russia website which included an interview with Giles Brown from the English language newspaper the Olive Press.
For the CNN iReports:
http://ireport.cnn.com/docs/DOC-1013040
http://ireport.cnn.com/docs/DOC-1012868
The Voice Of Russia link:
http://ruvr.co.uk/2013_07_29/Gibraltar-gridlock-over-rown-ends/