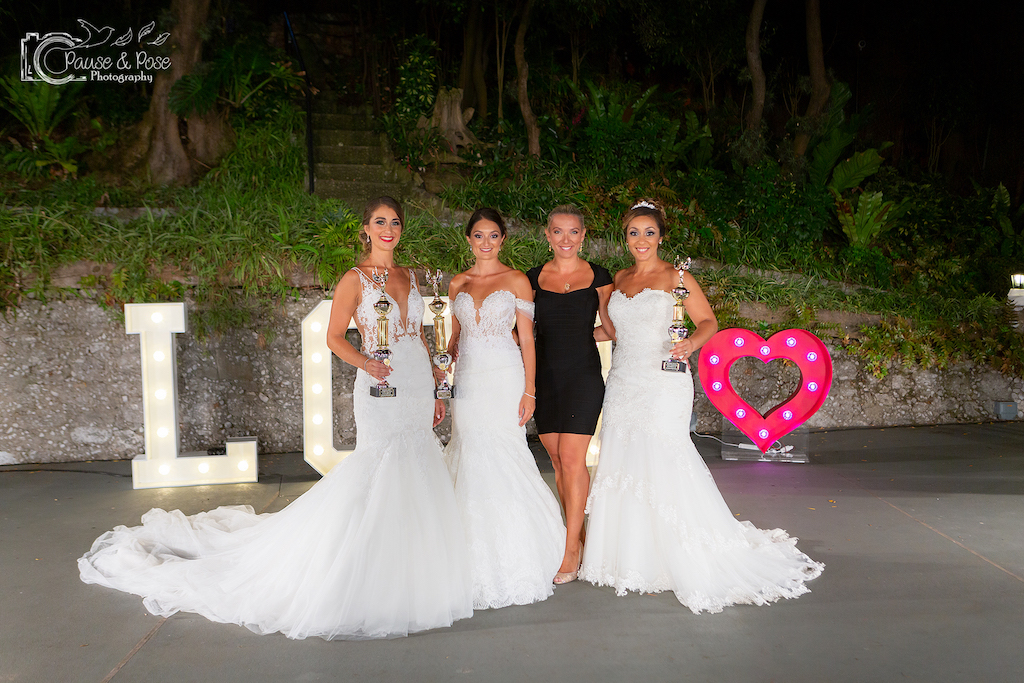 Wedding Dress Competition 2019
Last Friday the annual Wedding Dress Competition took place at the Alameda Open Air Theatre.
The winners were: Crystelle Hughes, Katy Beriro & Dina Johnson Laoudy.
Yalta Dance Studio performed at the show along with fashions shows from Little Divas and O.W.L. by Charlene Figueras.
The competition has been produced and directed by Glamour Creations.
A spokesperson said: "The theatre on the night looked fabulous, thanks to Light Up Letters For Hire Gibraltar and Events Express. The competition has become very popular amongst brides, eager to wear their wedding dress again. On the night 13 stunning brides took to the stage in their dream wedding dresses."