May 17 - Unite Sees 100% Vote in Favour of Elderly Services Parity with GHA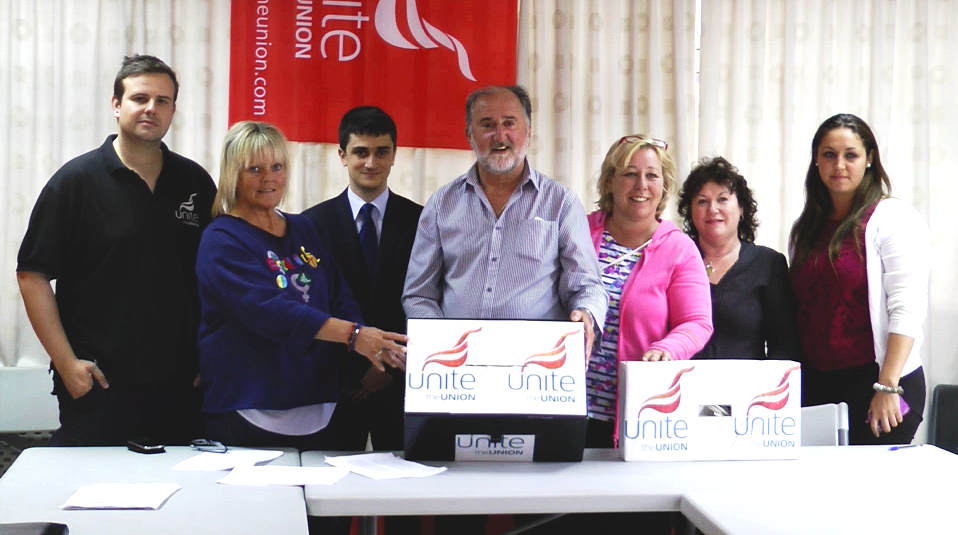 Over the course of 2 days, Unite the Union members within Elderly Services have participated in a ballot regarding the re-establishment of the parity that had previously existed with regards to the GHA, insofar as salary, terms and conditions.
This afternoon a ballot count, overseen by Steven Sanchez LLB from Kenneth Navas Barristers and Solicitors, resulted in a unanimous decision to accept the proposals that had been presented by the Government to the Elderly Services workforce, following negotiations with Unite the Union. 99% of unionised staff voted in the ballot, 100% of the votes resulted in the acceptance of the proposals. As a consequence of the negotiations Unite membership rose by 26%.
A spokesman for the Union noted, 'the content of these proposals prove to be yet another success for the working class members in this sector, culminating in the re-establishment of the parity that was unfairly withdrawn by the previous administration; with retrospection since the date said breach took place.'
The Elderly Services Working Party thanked the Government for recognising their professionalism and standard of care delivered to the elderly of Gibraltar. They also state that the Government has been true to their word and commitments following the adoption of their mantra, "equal pay for equal work". Fabian Picardo's foresight in this matter will result in a greater comprehensive service for the elderly within the homes system that will alleviate pressures on the GHA, and make for increased efficiency in all services concerned.
The Working Party also thanked all the shop stewards that participated in the negotiations and those that helped during the balloting process. Additionally, they would like to thank the revamped Unite the Union in the direct figures of Victor Ochello and Michael Netto who without their stewardship, experience, and indefatigability have resulted in another success for this union, and more importantly, its members concerned.