June 19 - Day Centres Annual Verbena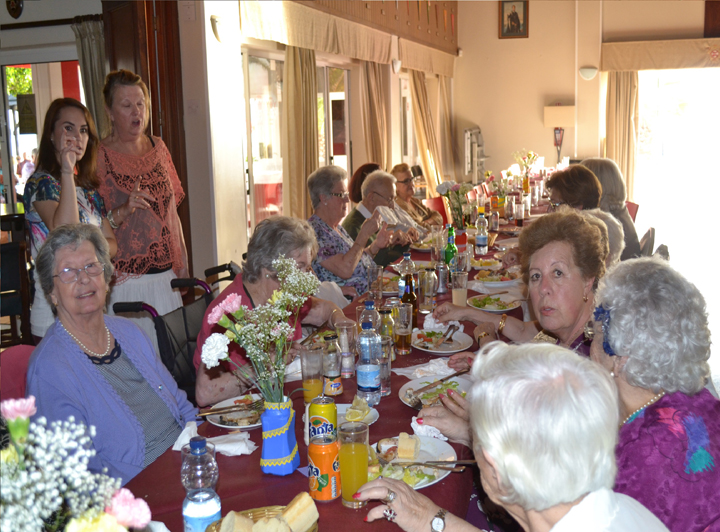 The Care Agency organised its annual verbena for people who attend its elderly citizens' day centres. This year it took place in the beautiful surroundings of the Calpe Rowing Club where day centre members were able to enjoy the beautiful views and sea breeze.
The day centres provide social interaction and a range of stimulating activities for elderly citizens and this popular annual event gives them the opportunity to catch up with old friends and mix with new ones from the different day centres.
An evening of fun and entertainment was enjoyed by the 90 people who attended with excellent music being provided by Latin Trio.
The day centre members also provided entertainment for their guests by wearing a rainbow of different coloured shawls and singing a traditional song about verbenas.
Samantha Sacramento, Minister for Equality, Social Services and the Elderly, who is responsible for the Care Agency, attended and gave her heartfelt thanks to staff, volunteers and all those who had helped not only make the Verbena such a success but also untiringly gave their valuable assistance in order to support this important service to the elderly citizens of Gibraltar.