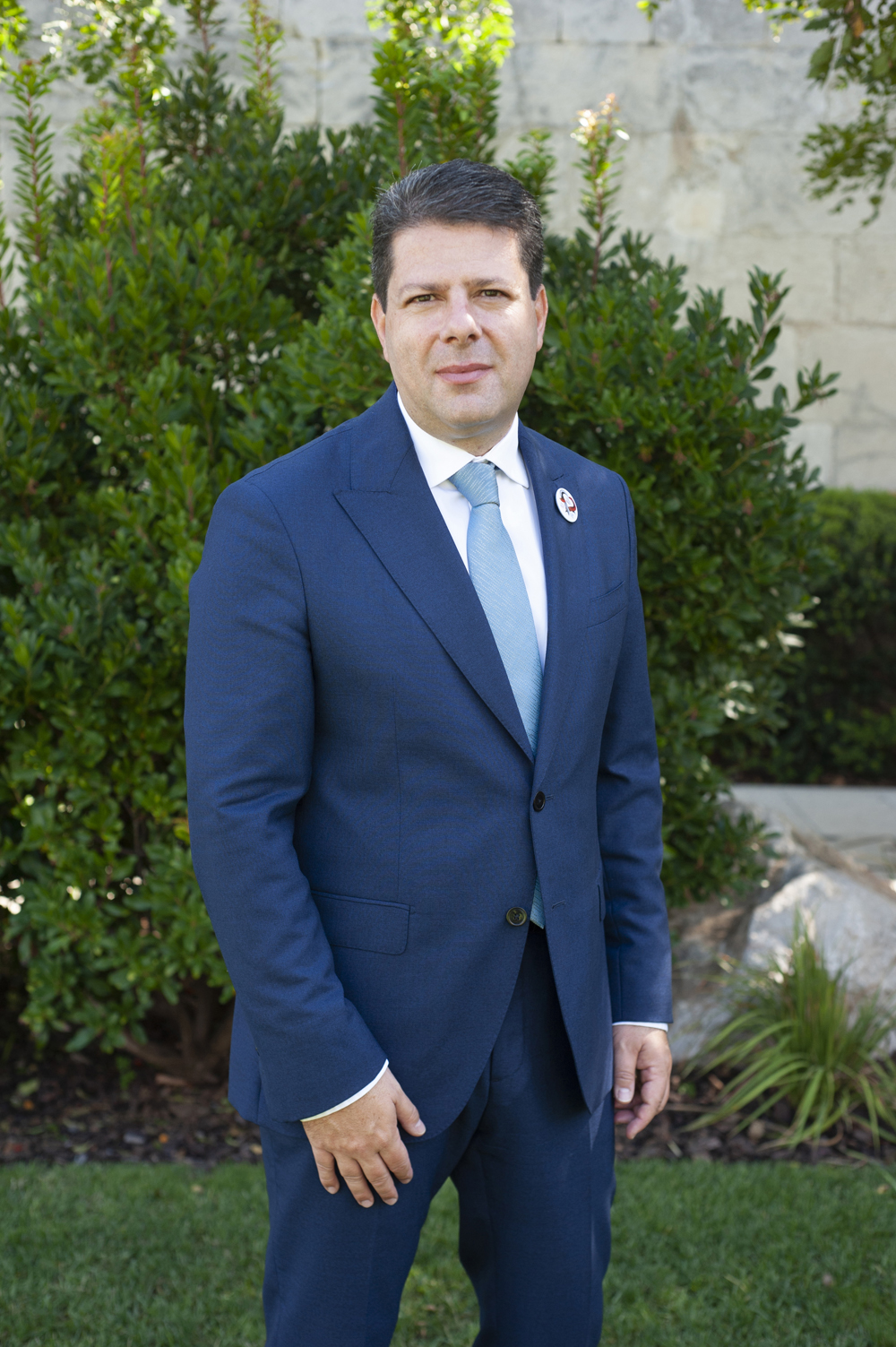 Fabian Picardo – Final Blog Of General Election Campaign 2019
By Fabian Picardo, Leader, GSLP Liberals
Well. That's it. It's over. This is my final blog after four weeks of intense campaigning.
So, thank you.
Thank you for the opportunity of the last 8 years.  It has been the honour of my life to serve you as Chief Minister, an honour I trust I have repaid you, not just with our work during the 8 years of GSLP Liberal Government, but also with the intensity of our campaigning over the last four weeks.  We could not have given more. We have given 100% in respecting you, as a voter and the need to persuade you to deposit your trust in us. We have taken nothing for granted.
It has been a very intense campaign for us on the GSLP Liberal team.  From the moment I called the General Election, my team has been working flat out to honour your trust and do everything within our power to regain it at the election tomorrow.  We have been busy producing as much content as we felt we could, whilst trying not to overwhelm you.  We worked all hours during the first two weeks to finalise the manifesto, a 148-page contract between the GSLP Liberals and the people of Gibraltar.  Since then, in order to help you process all that we have achieved and, more importantly, all that we plan to achieve in the next four years, we have engaged in twice-daily press conferences so that all members of our excellent team could answer questions from the media and all others who turned up at our campaign headquarters in Irish Place.
We held a GSLP EGM, a GSLP Liberals Public Meeting to launch our manifesto and a Public Rally at the Piazza. We have participated in a very busy TV, radio and printed media programme of debate and interaction with you the voters, participated at the debate organised by the GFSB, dinners by various associations and embarked on a thorough programme of hustings all over Gibraltar, even over the weekends.  We have worked night and day to earn your vote.  We have worked all hours, taking nothing for granted – taking no one for granted.
All this, while I continued to discharge my responsibilities as caretaker Chief Minister, a job which, as I have said often in the last four weeks, is not an easy job by any stretch of the imagination.
I believe that we have honoured and respected the people of Gibraltar as we feel is only right.  The politics of Gibraltar in 2019 requires a commitment and a seriousness which we have sought to showcase during this campaign.  It is my personal hope that our seriousness, and our long list of other credentials for this job have been established beyond peradventure during the last few years, particularly in the context of Brexit. 
On that note, I am proud that just this week, during Monday's Queen's Speech, the Bill guaranteeing the long-term access to the UK market by Gibraltar financial services providers was published.  Proof positive that the strategy and the efforts made to develop ever closer ties to the UK in the aftermath of the referendum were of benefit to Gibraltar.  Our strategy, the GSLP Liberal strategy, has worked and is paying dividends for Gibraltar.
We were right to pursue the strategy that we did. We were right to hope for the best and prepare for the worst.  We were right to engage with people on all sides of the Brexit debate as well as to pursue a comprehensive and unrelenting lobbying campaign in London and Brussels.  We have done Gibraltar proud too by securing the direct contact and relationship with not one, not two, but with three Prime Ministers since we took office.
On that basis then, we have pursued a campaign which I think we can all be proud of, not just because of our unrelenting commitment to engage with you, the people, but also because we have managed to keep the campaign out of the gutter.
If there has been one overriding issue that has been at the centre of most of the debate, it has been Brexit.  Yes, we hate to talk about it and yes, we wish we didn't have to handle it, but life in 2019 is seldom as kind as to let us have all that we want. The fact that it is Brexit that we are talking about is, in my view, incontrovertible evidence that despite the international and very complex challenge on the foreign affairs front, the GSLP Liberals have continued to deliver on the domestic agenda such that there is no other big issue!
Our work notwithstanding, should we be dealt the Hard Brexit card and leave the EU with the UK without a deal on Halloween, we already have plans, hour by hour, for the 48 hours leading up to 00.01 on 1 November and for the 72 hours after that.  During that time, my friend Dr Joseph Garcia and I will be at the helm holding the ship steady.  We are ready like no one else is ready.  Our hope is that we may be able to take those plans and throw them in the bin because we continue to hope for a deal to be struck between PM Johnson and the EU. If they don't, we are ready.
I do not believe that now is the time for the reins of this wonderful place we call home to pass to someone else who isn't as intimately connected to this as we are.  I believe that the right choice for you and for your children are the GSLP/Liberals, but it is not enough to just agree with me and be done with it.
If you want a GSLP Liberal Government you simply HAVE to go out and VOTE FOR IT. Whatever the polls may say, the only one that counts is the General Election. If we give in to complacency, we might wake up to a nasty surprise on the morning of the 18th.  For that reason, it is time for you to get out there and tell your family and friends about the importance of exercising their right to vote. 
Honour all those who have gone before us.
Consider, conclude and then cast your vote at the ballot box on Thursday. 
This one effort today will help ensure Gibraltar continues to have the best team to lead us into our future and to pay our good fortune forward to future generations.  Vote for a green Gibraltar.  Vote for the Child Friendly City. Vote for all TEN GSLP Liberal candidates at the election. And on Friday, let's all talk a little less politics…