Apr 25 - Seizure of 10,000 Cigarettes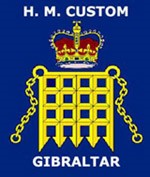 Officers of Customs and the Royal Gibraltar Police this week attended an incident at Eastern Beach following reports that two men were seen acting suspiciously in the area.
A 29-year-old resident of San Roque and a 19 year old La Linea resident were arrested on the beach after being found in possession of a commercial quantity of cigarettes. An area search by the officers resulted in the detection of more cigarettes concealed amongst the rocks nearby.
The men were bailed to surrender on May 23rd, and 10,000 cigarettes were seized during the incident.