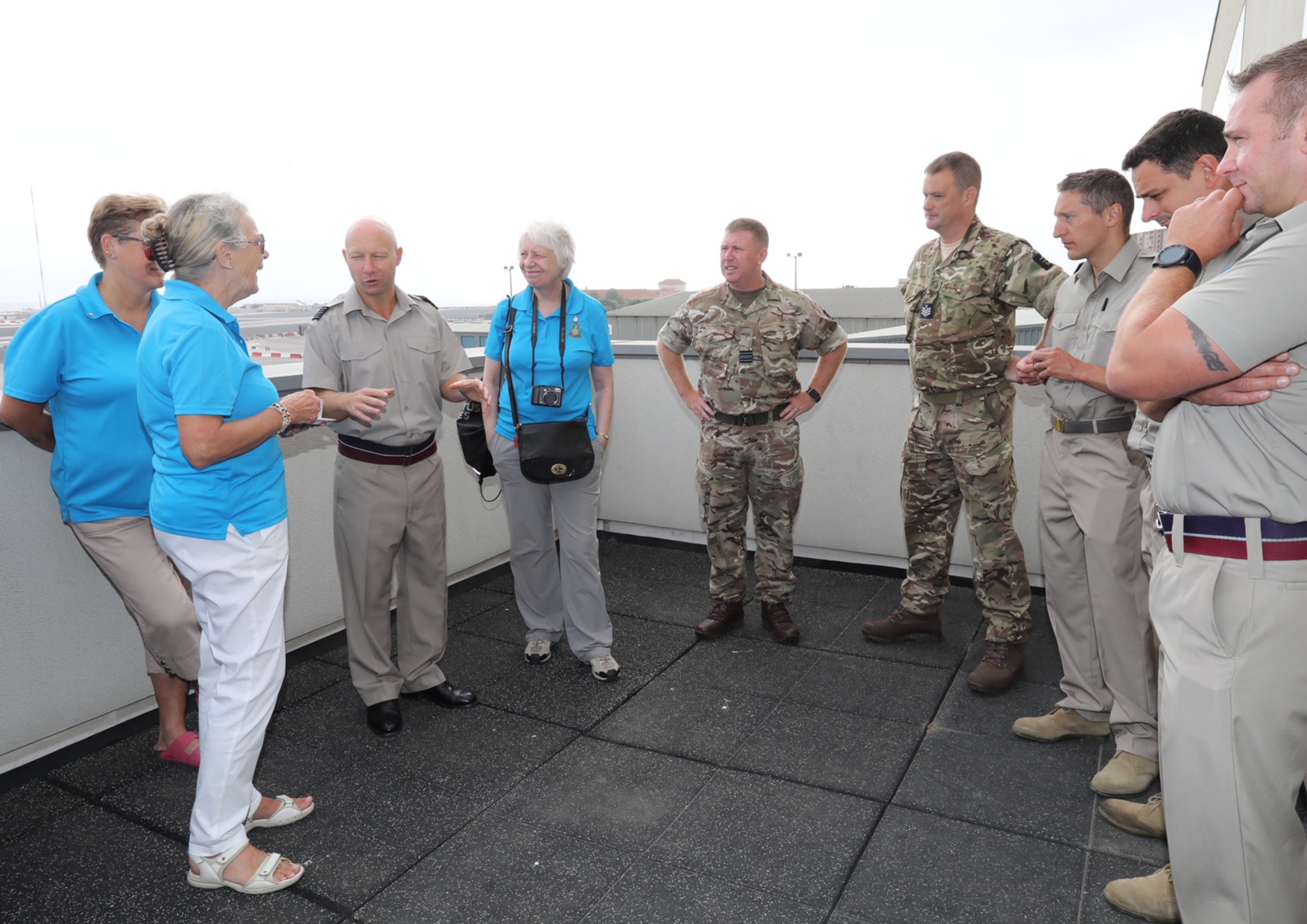 WRAF Veterans Visit RAF Gibraltar
Last month, RAF Gibraltar hosted a visit of eight former Women's Royal Air Force (WRAF) veterans who were visiting the Rock as part of their annual reunion. 
The WRAF veterans had travelled from the UK, America and Canada.
The WRAF was initially formed on 1st April 1918, supporting front line operations in the UK, Germany and France.  WRAF personnel were employed in a wide range of support roles, from Clerks to Technical and Non-Technical trades.
Retired Squadron Leader (Sqn Ldr) Patricia Wells organised the visit, which included a variety of activities.
A spokesperson said: "The veterans were extremely grateful to those who facilitated their visit and were delighted to share their experiences with serving personnel, in particular Flight Lieutenant Jordine Devereau as a female serving member of the RAF.  RAF Gibraltar personnel were delighted to have played an important part of the WRAF visit, and look forward to meeting more members in the future."