May 17 - Gibraltar Compete in 14th Darts Mediterranean Cup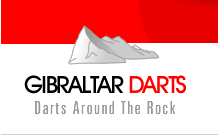 Minister for Sport, Steven Linares, yesterday sent his best wishes to the Gibraltar Darts Association who are competing in the 14th Darts Mediterranean Cup in Ankara, Turkey this week.
The tournament has been held for the past 7 years and includes Gibraltar, Cyprus, France, Greece, Italy, Malta and Turkey. Each team is made up of four men and two women.