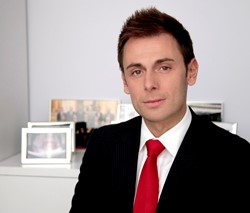 Her Majesty's Government of Gibraltar is pleased to note the success of the Meet & Talk Forum organised by the Bland Group and the Meet & Talk Forum team.
The Forum has brought together top agencies and meeting planners from the UK and Europe specialising primarily in the meetings, incentive, conference and exhibitions market. The Forum has helped to highlight the  excellent products and services available in Gibraltar for this market.
The Gibraltar Tourist Board sponsored a welcome reception for those attending the forum on the eve of the opening day. The reception was attended by the Hon Neil Costa MP, Minister for Tourism, Commercial Affairs, Public Transport and the Port and the Hon John Cortes MP, Minister for Health and the Environment.